APX can take care of all your business travel needs and will work in partnership with your team to streamline your business travel programme to save you time and money. 
Your Travel Partner
APX Travel Management works in partnership with organisations to expertly manage their corporate travel needs. We can look after everything - from booking flights, hotels and cars to monitoring the safety of your travellers, reconciling travel expenses and providing custom reports with recommendations on how to get more out of your travel spend.
Our independent, unbiased approach to travel management means we have a singular focus on delivering value to our clients and delivering solutions that fit your business goals. 
Total Travel Management - 24/7
APX clients are assigned dedicated Travel Consultants. Your APX Consultants will be tasked with understanding your business and providing travel quotes and itineraries in-line with your travel policy. As a full service travel management company, we can manage everything from booking door-to-door travel arrangements to organising visas and passports. We provide 24/7 traveller support and offer executive travel, group travel and event management services.
Online Booking Technology
We offer a range of online booking tools that can be configured for your business. We work with Amadeus and Concur and will recommend the best technology for your business requirements. Many of our clients choose to use an online booking tool in conjunction with Travel Consultants, who can provide on-demand assistance with complex travel arrangements.
APX's experienced Product Support team is available during business hours to provide full support for our online booking tools.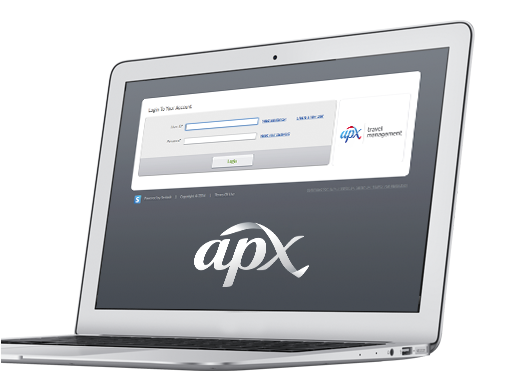 Supplier Negotiation and Relationships
Supplier negotiations are a key strength of APX and we aim to get the best deal for each of our clients. We work with a wide range of travel suppliers (airlines, accommodation and rental car providers) and have high-level relationships with them in order to assist you in numerous situations, from waivers and favours, right through to contract negotiations. Through the benchmarking of our client base, the experience of our team in the travel industry, our negotiation capability and relationships, we are well equipped to maximise your spend to make your business dollar go further.
Policy, Reporting and Purchasing Advice
Travel is one of the largest controllable business expenses, so having the right mechanisms in place to manage your spend is essential. We can configure our systems according to your travel policy - whether your people book via our online tools or Travel Consultants.
APX offers a dynamic online dashboard which allows you complete access to your data online, anytime and will revolutionise the way you report on business travel. Our tool allows you to analyse your data in fully interactive charts and tables, enabling you or any assigned user to easily review in detail areas of expenditure.
We put the power in your hands, giving you greater visibility and more control over your spend. 
Consolidated Billing Solutions
Managing the reconciliation of travel expenses can be a time consuming process for a business. APX offers consolidated billing solutions, where all expenses are neatly itemised and cross-checked, with one monthly invoice provided to the company for payment along with a data file with the full break-down of costs. 
Working hand-in-hand with our consolidated billing service, APX offers charge-back for hotels and cars. Quite simply, we can pay the bill for you and on-charge it to your company as part of your monthly invoice. We can also pay for flights with your company UATP card if you have one in place. This makes managing the financial side of travel a breeze. 
Traveller Security Technology
With employees travelling frequently within New Zealand and further afield, it is essential that your organisation knows where its people are and can contact them at all times. APX has world-leading traveller security technology that is designed to assist travellers every step of the way. The APX Traveller Security system automatically advises travellers of any risks before they depart, can instantly identify travellers in a given area should an emergency occur, and facilitates two-way communication to provide advice and offer travel assistance. 
Talk to an APX Travel Expert
If you're interested in the savings APX can offer your organisation and would like to hear more about our services, please don't hesitate to get in touch. One of our travel experts would be delighted to meet with you to discuss your requirements.