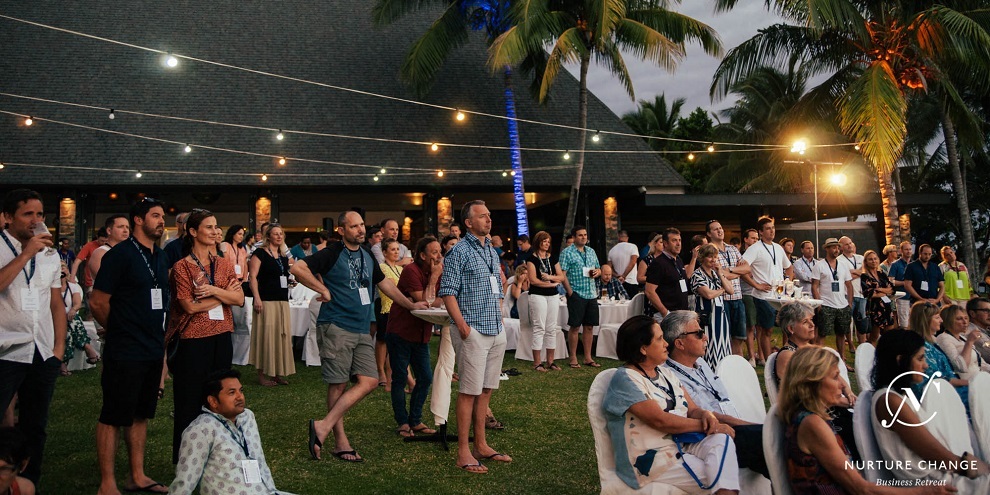 Founded by passionate entrepreneurs Zac de Silva and Steve Pirie, Nurture Change is a bizcation that brings together like-minded individuals in a relaxed setting to connect, learn and be inspired to become the best that they can be, both personally and professionally.
In partnership with Nurture Change, APX is excited to offer the opportunity to win one of two free registrations each worth $5,147 to attend the 2017 Fiji Nurture Change Business Retreat, 8 – 12 November 2017*. 
Aimed at small to medium businesses, the 5-day retreat will benefit individuals ready to embrace innovative ideas and change.  From budding entrepreneurs to business leaders, this retreat is aimed to help widen networks, and build meaningful connections with like-minded individuals.
Topics covered will include strategy, leadership, culture, innovation, networking, exit strategies and business lessons from world-class powerhouses who will share their stories of success, industry insights, best practice and entrepreneurship. This year's impressive line-up of speakers includes former All Blacks Coach Sir Graham Henry, Serial Innovations Entrepreneur Frances Valentine, Jucy Co-founder Dan Alpe and Founder and MD of Kathryn Wilson Shoes Kathryn Wilson.
Promising days that are not as fast-paced as those in the office (but just as productive!), the retreat strikes a fine balance between speaker sessions, fitness and wellbeing, beachside mixers and individual downtime. Attendees will learn how to create revenue streams from their big ideas, the secrets to building a global business, understanding consumer behaviour and how to make new technology work for them.
To be in to win this exclusive opportunity, simply email lauren.driffill@apx.co.nz and tell us in 150 words or less why attending Nurture Change would be a game-changer for you and your business. 
Fantastic news, we've extended the deadline for submissions to Wednesday 20 September! 
Want to know more? Download a full Nurture Change information pack here. As a special offer to Helloworld and APX, Nurture Change are offering $200 discount on registrations – simply use the promo HELLOWORLD at the checkout to activate.
The registration includes: