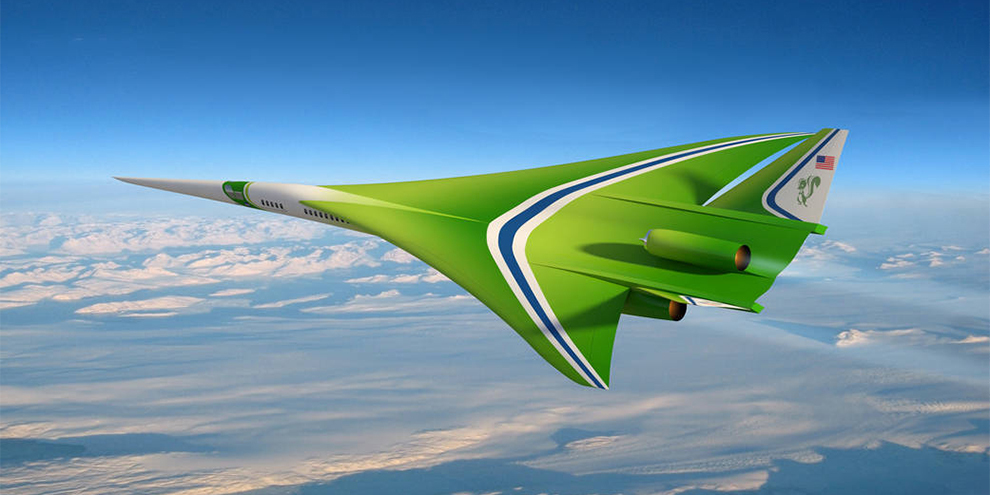 Concorde's grounding more than a decade ago brought developments in supersonic commercial travel to a halt – however this hasn't stopped dreamers, innovators and big business from striving to bring it back again.
Over the years headlines have promised that journey times between New Zealand and Europe will be cut to just a few hours and that trans-Atlantic crossings will be made in mere minutes within the next few decades. These articles have often seemed straight out of science fiction, but the start of 2016 has brought a rush of stories claiming that the return of supersonic travel may come sooner than expected.
For those of you who love aviation as much as us, we thought you'd be interested in just a few of the latest ways in which science hopes travel will return to the (sonic) boom time.
The Americans are coming…
You know the US means business and things are getting serious when NASA and its $US19 billion annual budget get involved! And when the agency took reporters around its Silicon Valley Ames Research Centre earlier this year it became apparent that, as well as landing men on Mars by the mid-2030s, the organisation is also putting its hand up to revolutionise commercial air travel over the next 20 years.
The NASA and Boeing-led group heading the research, called SUGAR (for Subsonic Ultra Green Aircraft Research), has the primary intention of improving the environmental impact of air travel (they already claim their model to replace the 737 will cut emissions by more than 80% and fuel use by more than half). However their work has also made huge strides in reducing the noise problem associated with sonic booms.
The thunderclap effect of a sonic boom has always been an impediment to supersonic travel over land and especially at airports which are already under pressure to reduce noise, so any NASA design which solves this issue would open the door to more research into supersonic flight.
For now, SUGAR's aircraft design would match a 737 for speed but the group expects a few modifications will get it up to 85% of the speed of sound – just shy of 1050kmh – and that's certainly a step in the right direction towards supersonic travel.
And, as for the sonic boom, well NASA has awarded a $US20 million contract to Lockheed Martin to develop its Quiet Supersonic Technology (QueSST) as part of the US Space programme's New Aviation Horizons X-plane initiative.
NASA has apparently tested this new sonic boom technology in wind tunnels and on military aircraft but aims to create a jet which can fly faster than sound producing a "heartbeat" rather than a "boom". The process, though, is still very much in its infancy with Lockheed Martin and GE aiming for an outline plan in the next 16 months and a half-scale piloted test aircraft up and running by 2020.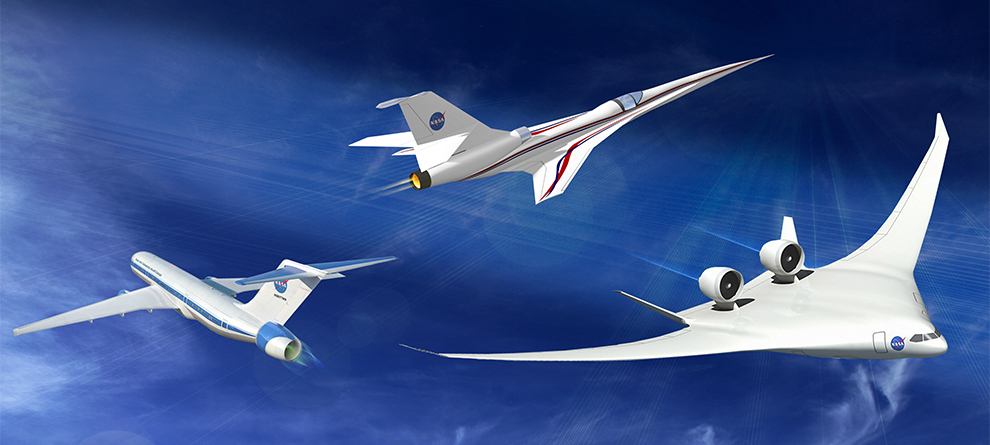 Loop or loopy?
Tech entrepreneur and SpaceX figurehead Elon Musk doesn't believe supersonic travel is something which has to stay in the skies. Sure, when he first mooted the idea of a solar-powered Hyperloop back in 2013 – pods which fly through elevated tubes on a cushion of air at the speed of sound in a kind of "cross between a Concorde, a railgun and an air hockey table" – he didn't think many people would jump on his idea.
But the chance to link the 640km between LA and San Francisco in around half an hour has proved irresistible to a number of people who took part in a contest in January to turn Musk's dream into a design reality and win the chance to test their pods on a one-mile test track for tubular travel he's planned near the SpaceX HQ in California.
120 teams entered from 21 countries including the US, India, China, South Africa, the Netherlands and Germany. The team from MIT (Massachusetts Institute of Technology) in the US has won the right to join 25 other teams on the test track later this year, but the second-placed Delft University of Technology from The Netherlands is still intent on its goal of creating a way to get from Amsterdam to Paris in less than 30 minutes.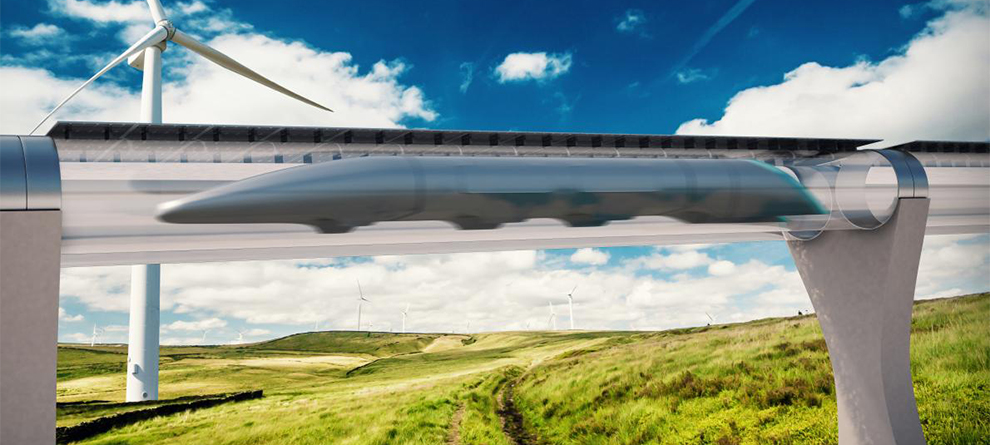 Sky-high prices
The Supersonic Aerion AS2 has been making headlines for months with its promise to bring high-speed, ultra-luxurious travel to our skies in the next decade, and they've just announced that flight service provider Flexjet has ordered 20 of their aircraft for an incredible $US2.4 billion.
Each jet is designed to carry eight to 10 passengers at speeds of up to Mach 1.5 and the first Aerion test flights are expected in 2021. Flexjet – who put out a statement to say they were "proud to be at the forefront of the next revolution in business jets, supersonic travel" – expects to have their full fleet delivered in 2023.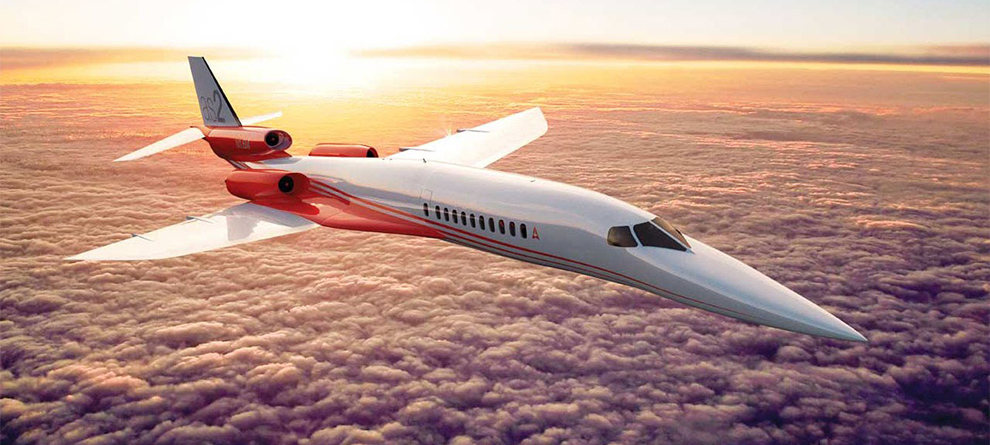 Take a rocket for your business trip?
A by-product of research into less expensive reusable rocket boosters for commercial space travel has been the development of an "RTR turborocket" which apparently combines the speed of rockets with the fuel consumption of jets.
The idea, which has been developed by a company in Alabama, has been to create a single lightweight unit which enables a plane to take off as a jet but then travel though the atmosphere as a rocket. Initial commentators seem to think the engine's primary use would be on military drones and eventually for space flight – but there's always a chance it might light up high-speed air travel as well.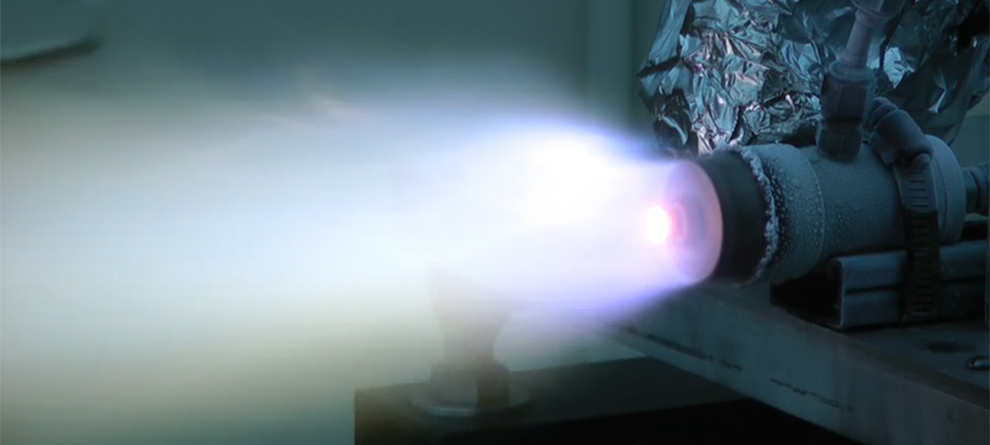 ---
Continue reading recent APX Blog posts:
Aerial View: Q1 Corporate Travel Update with APX CEO Andrew Dale
Is Your Organisation Proactively Managing Risk to Corporate Travellers?
Onboard Air New Zealand's Inaugural Flight to Houston 
11 Tips to Beat Jet Lag Like a Pro 
10 Ways to Stay In Business Mode While Flying


---
For new business enquiries, contact APX Head of Business Development Garrick Loft by emailing Garrick.Loft@apx.co.nz.