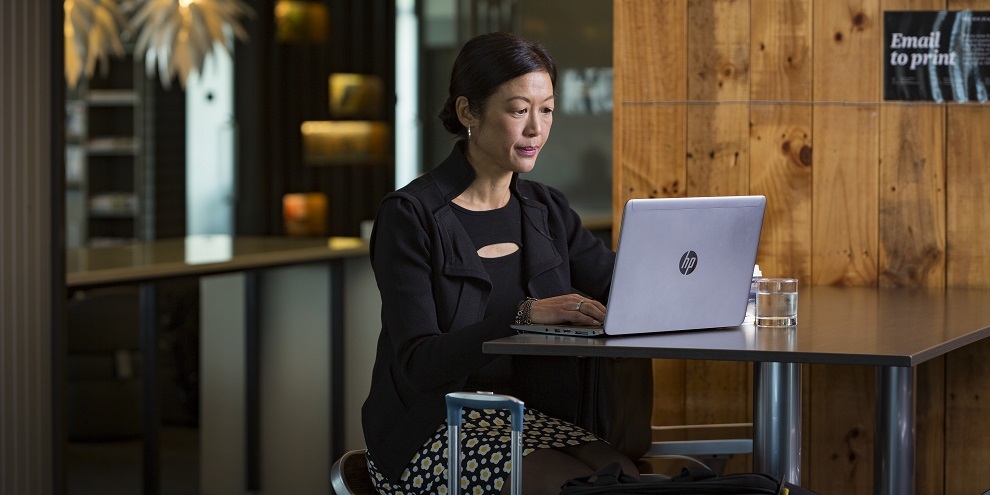 The simple fact for most long-haul company trips is that the day or so that it takes to get from point A to point B cannot simply be written off as wasted time. And even if it's just sending off a few emails or catching up on vital reports ahead of your next meeting, it's important to have the technological means at your disposal to get connected.
Although the most popular routes into the UK from our side of the world via the UAE and Qatar aren't affected, travellers flying out of Egypt, Turkey, Saudi Arabia, Jordan, Tunisia and Lebanon do need to consider laptop-less flights – as well as anyone heading to the US out of Dubai.
For some travellers - especially those who have strict company rules about keeping their work laptops with them at all times, it could be a matter of adjusting travel policies to avoid transiting through that part of the world. For others it's about changing practices to make the most of the times when you have access to your laptop.
This is where flight lounges really come into their own.
Let's take two scenarios, firstly the SME business traveller flying economy to the UK via the Middle East for an important hookup with a potential contact.
Knowing that the second leg of the journey is going to be laptop-free, their firsst consideration is to find out whether their airline is following Emirates' lead to have a laptop handling service which would enable them to use their devices right up until boarding rather than having to check it into hold baggage right from the get-go.
If they can have their laptop for the first leg, then a lounge gives them the peace and quiet (not to mention Wi-Fi and refreshments) to get some real work done before the next. If they can't, then knowing that there are computers available to touch base with work is absolutely vital and well worth the cost to the business of paying for a lounge pass.
In a second scenario involving a business class traveller who would already expect to have lounge access, the value of the lounge is slightly different.
Although they may have printed out paperwork to read on the plane or downloaded documents on to their phone, having the use of terminals in a lounge will be invaluable if they need any additional documents for the second leg.
The laptop ban could also mean delays in airports as passengers go through more stringent checks before boarding. Being able to find a quiet work-friendly place amid the throngs of annoyed families and travellers having to ditch their entertainment devices and potentially delaying flights is going to be vital.
Some commentators warn that the decision by the UK and US to ban electronics larger than a mobile phone could spread to airports and airlines in other countries. This means that business travellers and their companies are going to have to watch closely to ensure they don't suffer too much disruption on to their work practices on long-haul journeys. Making the most of airport lounges will be vital in limiting that disruption.