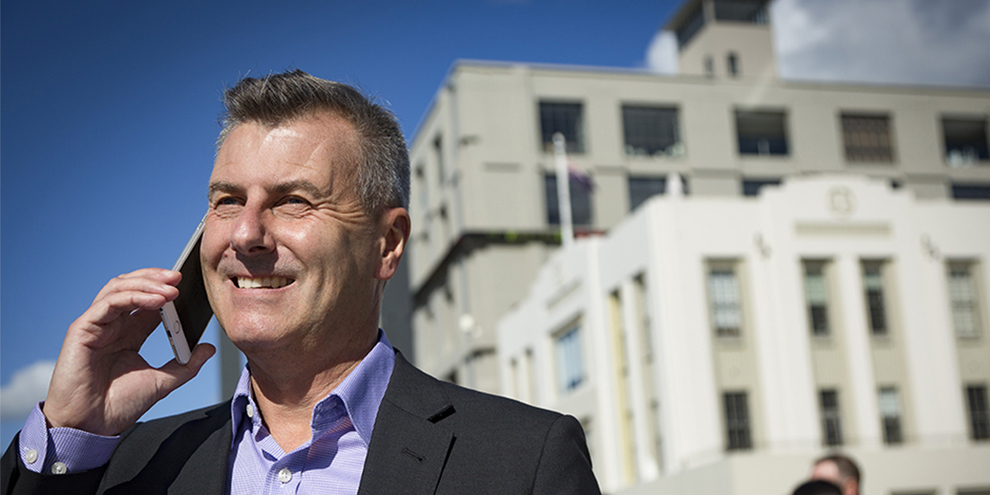 The distances between the major cities in New Zealand can make for headaches when it comes to choosing the most cost-effective and comfortable way to travel for business, with both pros and cons as to whether it's better to travel there and back in one day or take more time and stay overnight.
At APX, our short-haul specialists know that travel requirements are individual and can depend on the specific needs of the traveller and the purpose of their trip. However they are also experienced in guiding those booking travel to work within company travel policies to make the best decisions for both the traveller and the business.
Cost of air travel versus the cost of accommodation and expenses
Most quandaries arise when a business trip involves taking a flight – and certainly, to make a same-day trip, you're likely to pay more for your air ticket on early morning and late afternoon flights. So whether booking travel for yourself or a colleague, you need to weigh up whether that extra cost for flights during peak times is less than the price of a hotel room and expenses.
It's important to factor in that the longer someone is away from home on business, the higher the bill will be for their expenses – from meals to taxis and incidentals.
Planning and purpose
When booking business travel, the first job is to determine whether the purpose for travelling can be accomplished in a day. Is it a simple lunch meeting, a series of appointments with clients or an opportunity to meet workers in a different office?
If you are confident that you can schedule your day (or that of the traveller) to depart and return home during reasonable hours and reach your business goals without being overly rushed, then it may make sense to make the trip in a day.
If, however, your meeting starts early in the morning, the purpose of the trip is more open-ended, or you think it would be beneficial to spend some evening downtime with clients or local colleagues, then there can be significant benefits to overnighting.
Personal preference
Does the traveller have a young family? Do they know their destination well and feel confident getting around to meetings in a day?  It could be that they can stay with friends or family locally and would enjoy the chance to overnight. Alternatively, they might have important work or personal reasons to be back as soon as possible.
How to arrive on time
If you're flying in and out on a single day, you're always at the mercy of the airline, the weather, traffic, and any number of life's delaying tactics. Organising same-day business trips can mean detailing plans to the minute including transfers to and from airports, but you could still end up fog-bound at Christchurch!
If it's vital to arrive on time, consider planning your hotel stay for the night before a meeting so you can take advantage of off-peak travel for the inbound flight, and avoid being rushed in getting to your appointment the next day.
How to pack
Even the fastest airport baggage handlers can slow down your day so it's important to keep, as far as possible, to hand luggage – and this is even more important if you're pressed for time on a same-day return trip.
Because you're most likely wearing your business gear for a day trip, generally all you will need is your wallet and keys, a pen, notebook, your electronics, chargers, and a few toiletries to make sure you're fresh and ready to go when you land. If you're overnighting, you should still be able to get a second outfit into cabin luggage.
Work on the move
Downtime during travel can be costly for businesses and frustrating for travellers with deadlines – and you should always prepare for that potential stranding! To stay productive, we recommend having work prepared for flights as well as everything you need on-hand to work between meetings or at your hotel in the evening.
How APX can solve your New Zealand travel challenges
Our 60 years of travel expertise means the APX team is exceptionally well networked in the travel industry and can provide your team with the best solutions for travel and accommodation in and outside of New Zealand. We offer our clients access to exceptional rates and can negotiate with suppliers on your behalf, as well as refining and implementing company travel policies to contain travel spend.
Our team is based throughout New Zealand, with Travel Consultants available to assist your travellers 24 hours a day, 7 days a week, 365 days a year.
For more information about our travel management services visit What We Do on our website.
For new business enquiries, contact our Business Development Team by emailing info@apx.co.nz
---
Continue reading recent APX Blog posts
A Regional Guide to Taking Money Overseas
Q2 2016 Market Update with APX Chief Executive Andrew Dale
11 Tips to Beat Jet Lag Like a Pro 
10 Ways to Stay In Business Mode While Flying
How to Ensure You Get Off Your Flight Ready For Business