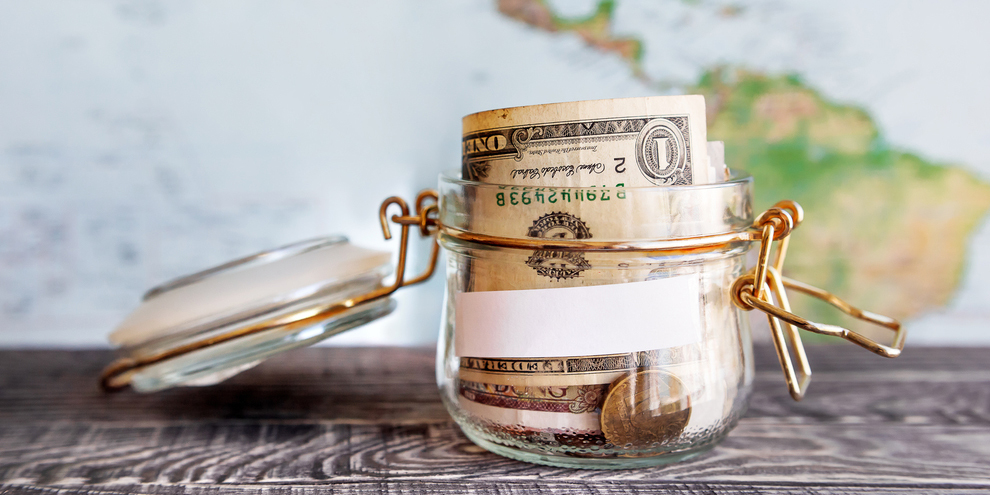 In New Zealand, we take for granted that we can wave a bank card at machines in shops, hotels, taxis – even parking machines – but, for the business traveller abroad, it's vital to understand how cash-dependent your destination is and the major pitfalls to avoid. 
Our Recommendations by Region
Europe, Canada and the US: Although transactions work pretty much the same in these destinations as in New Zealand, it still pays to have a few options when travelling in the US or Europe. Subtle differences, such as most US retailers still not having chip-and-pin card readers and knowing which countries are in or out of the Euro-zone are worth knowing, but you're almost guaranteed to find an ATM whenever you need one and have your plastic accepted wherever you are. When in North America, remember to have cash on-hand for tipping, which is expected absolutely everywhere.
Africa: It's best to bring a few payment options with you when travelling in Africa, as many towns and cities – especially outside of the main tourist trail – won't have full coverage for all credit cards, debit cards and/or access to ATMs. In South Africa and northern countries credit cards are more widely accepted, but it pays to check on the exchange rate and fees before using them. If you are taking currency, then US Dollars or Euros are the most widely accepted throughout the continent, although you should be able to buy currency for South Africa, Kenya, Egypt, Mauritius and Zambia before you leave New Zealand.
China: China is generally a cash economy – especially when purchasing from small shops, restaurants and hotels. Even where you see signs saying that cards are accepted, that will most likely be for cards issued in mainland China. If you are doing business in China, then foreign credit cards are generally accepted in four or five-star hotels, top-end restaurants, on organised tours and in major shopping malls, but expect to pay exchange fees. ATMs are common throughout most of the country and are the easiest way to access money – Bank of China, HSBC, ICBC and China Construction Bank are most likely to accept your New Zealand-issued cards. It's worth noting that changing money in banks can be a lengthy, time-consuming process with long queues almost guaranteed.
Pacific islands: The New Zealand Dollar is the currency in the Cook Islands and Niue, which makes life easy for Kiwi travellers. In any Pacific Island, carrying smaller denominations of cash is worthwhile, especially for small purchases such as meals or taxi rides. Credit cards are generally accepted by major vendors but can attract up to 5% surcharges for payments on some islands so it's worth asking whether you'll pay less if you have cash. And double check that your credit card will be accepted by hotels and restaurants at your destination – Visa and Mastercard are generally good options for the Pacific Islands. 
South America: Although credit cards are widely accepted throughout South America, it's worth checking with your bank that your particular credit or debit card will work at your destination. Cash is king in most South American and Latin American countries, so it pays to get notes in the local currency as soon as possible. One unique country, however, is Argentina where their volatile local peso has led many travellers to bring US dollars with them when they visit.
South-East Asia: Again, cash is king in this region and although it's easy to get hold of local currencies before you travel or at airports once you land, it can be easy to find yourself out of the major cities a long way away from the nearest ATM. If your business travel requires you to cross borders while you are in South-East Asia, make sure you have money on you to pay for visas, as it's not guaranteed that you'll be able to find a cash machine or pay with plastic.
And importantly – no matter where you're heading - remember to let your credit card issuer know your travel plans ahead of time. This means they won't cancel your card when they register transactions made abroad, and can keep a close eye on your card for any possible fraudulent activity. 
---
Speak to APX Travel Management today to discuss how we can streamline your corporate travel programme. Contact APX Head of Business Development Garrick Loft by emailing Garrick.Loft@apx.co.nz.
---
Continue reading recent APX Blog posts
Q2 2016 Market Update with APX Chief Executive Andrew Dale
11 Tips to Beat Jet Lag Like a Pro 
10 Ways to Stay In Business Mode While Flying
How to Ensure You Get Off Your Flight Ready For Business