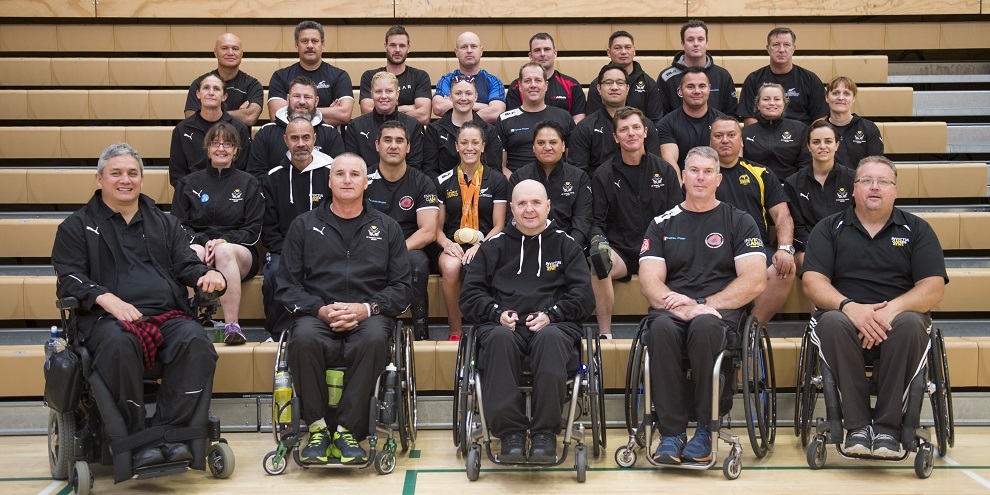 The New Zealand Defence Force (NZDF) team is self-funded, and APX helps source sponsorship and funding on behalf of the team, as well as transacting group bookings free of charge. 
We also assist with things such as obtaining authority to use negotiated airfares and reduced cost excess baggage,  MEDA forms, pre-seating, and working through security protocols specific to those with implants such as spinal simulators.
The 24 strong athletes selected to represent the NZDF at the 2017 Invictus Games are on their way to Canada soon.
The Games will take place from 23-30 September and will be the biggest Games yet, with 600 wounded, injured and ill active duty and veteran service men and women from 16 allied nations competing in 12 adaptive sporting events.
NZDF Invictus Games Team caption Jason Pore said it an honour to be selected to lead the team in Toronto.
"Representing the NZDF as well as representing both the Veteran and the families of the wounded is most humbling and deeply meaningful to me.
"I have walked a path in all three lives, experienced the challenges and rewards that come with them, and have the learnings of my combined experiences to support and guide others through them," he said.
Adaptive sport allows those who have been wounded, injured or been unwell as part of their service to our country look forward and focus on the possibilities.
"The ability to participate in adaptive sports creates the opportunity to build confidence, interact with family and friends and more importantly creates a platform for people to get together, share experiences and work through challenges in a positively equipped environment," said Pore.
You can follow the team's journey can be followed on facebook.com/InvictusGamesNZ and Instagram.com/NZDFInvictusTeam
•a paralympic style mutli-sport event for service personnel injured in service to their country and its aim is to inspire rehabilitation.