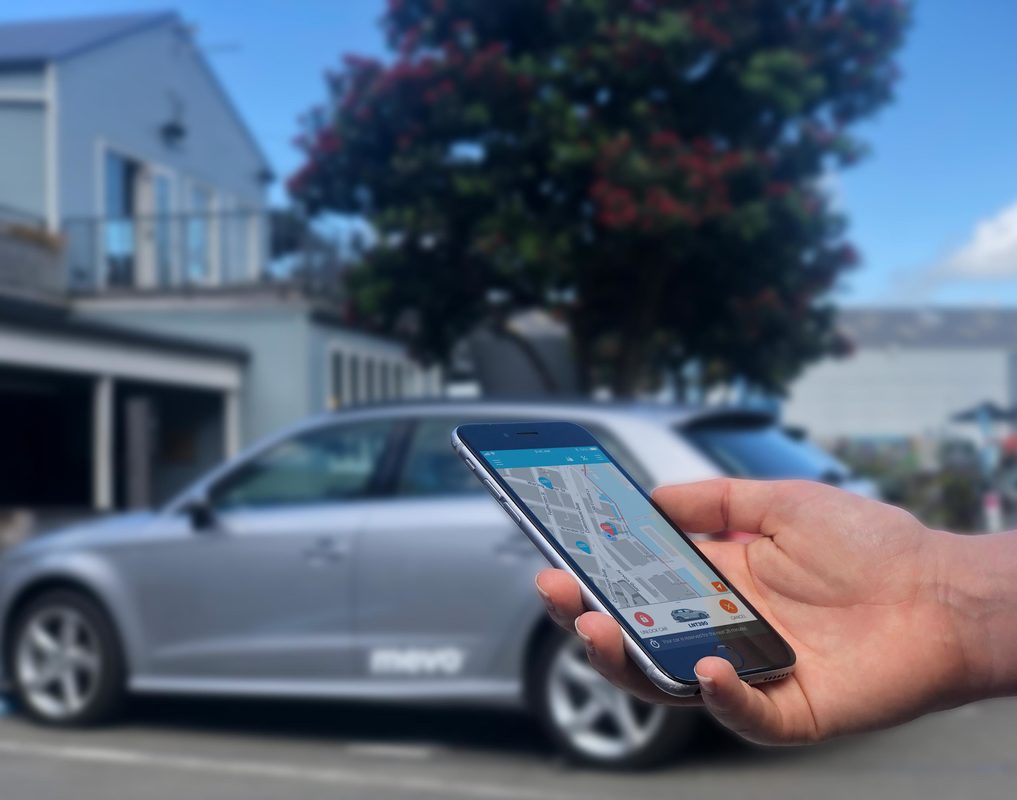 The planet is pretty important to us at APX, and our role as a Travel Management Company is morphing more and more into working with customers who share our passion for the environment, and ensuring their travel policies and processes support their sustainability goals.
So in the spirit of making even a small difference, I'm personally now using Mevo to get around Wellington…. here's the lowdown on my first experience:
I landed at Wellington airport around 9am. On my way through the airport, I hopped onto my Mevo app and selected a car as I headed out of the arrivals level, across the road past all the taxis, and straight to my waiting little white Mevo Audi A3 (Mevo operates a fleet of electric plug-in hybrid Audi A3 e-trons) – so close to the terminal!
You unlock via the app and the whole experience reminded me a lot like hiring a Lime Scooter… although it's a somewhat comfier ride, and no helmet's required! The car was beautifully clean and new, and as I hit the start button - a lovely voice greeted with me something like "Welcome to your Mevo", which did give me a bit of a fright! This is where I experienced my only issue…. I tried re-starting the car a few times over because I'm not used to the quietness of an EV and thought it wasn't running!
No hassles leaving either as the airport barrier arm lifts automatically (it recognizes the license plate), and off to the city I went.
Lovely aircon at the level I like, no annoying radio stations or chatty drivers, and the ability to think through my day and meetings - all suited me very nicely.
I arrived at my destination and grabbed a normal on-street carpark, hopped out and ended the ride on my app.
It's so simple and easy, and such a great ride… I'll definitely be making this my new norm.
Cost-wise, it was about the same price as an Uber due to the $15 airport surcharge. That means if you're travelling with colleagues & using our APX taxi-share technology, the price and impact on the environment is even less!! #WinWin
If you haven't already given Mevo in Wellington a go, I highly recommend that you do… me and my Mevo will definitely be spending more time together in the future.

More about Mevo:
Just like car rental, but way better!
No hidden fees
Super convenient
Mevo car share is currently only in Wellington, but there are plans to launch in Auckland too. Once you've joined and your account is verified (your APX consultant can help with setting this up), you can rent a brand new Audi EV by the minute within Wellington. You can find available Mevo cars via the app, and they'll unlock for you when you select the vehicle you want and are within close proximity to the car. As an added bonus, parking is free in WLG CBD for any Mevo vehicle, and you can park anywhere that's a legal street park. Mevo has dedicated parks (with cars in them) at Wellington airport, and also cars available in the CBD.