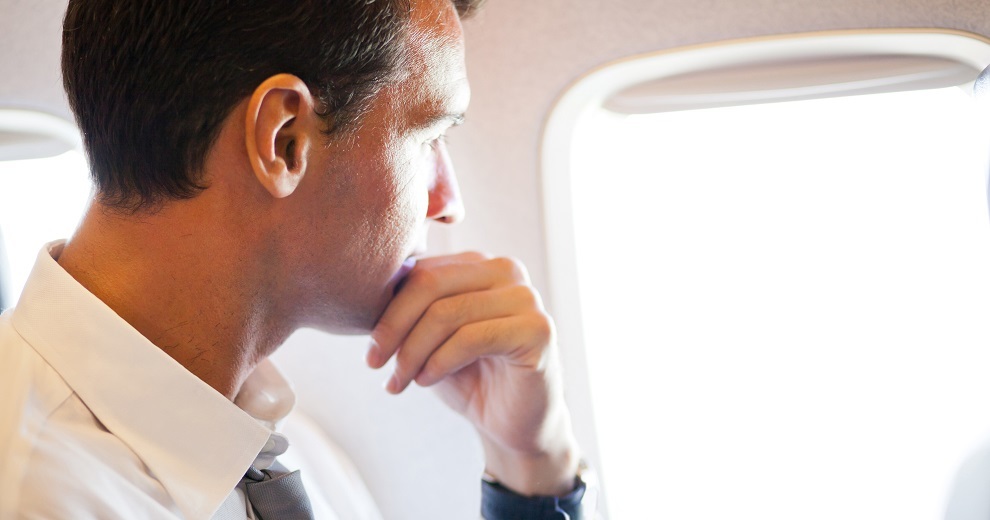 The days of flying business class when travelling on company time are long gone for many of us – which means that many of the perks and comforts of sitting up front have disappeared as well. But whether you're used to flying economy, or are new to the cheap seats there are plenty of tricks, tips and hacks to ensure your journey's spent at the higher end of the economy scale.
1. Pick your seat wisely
This will vary between airlines, planes and routes, and depend on whether you are travelling alone or in a group. At the most basic level, you can find out how much legroom and how wide the seats are using the SeatGuru website or app. You may be surprised at how much this can vary around the world – and then try to fly using the best carriers that suit your need.
Alternatively, you can learn the pros and cons of where you prefer to sit on a plane to get the most comfortable ride. For example:
Sitting over a wing is more stable in turbulence (but can be noisy during landing and takeoff because of the wheels' landing mechanism);
Sitting next to an emergency exit can score you extra legroom but may mean you have smaller entertainment screens and no access to the seat pocket in front.
Sitting at the front of the section next to a bulkhead can also mean more legroom, but it can also mean having to sit next to screaming babies as this is where the fixtures for bassinettes are usually found.
Sitting near the windows at the rear of some planes can mean being grouped in two rather than three seats which is great if you're travelling as a pair or you want to avoid becoming trapped in a flight-long armrest war between two other fliers. The one downside to these double seats at the back is that they tend to be right next to a toilet and the flight attendants' preparation area.
The best times to reserve your favourite seat is when you or your company's travel booker confirm your ticket or when you check in. But even if you don't manage to do all your homework on your seat before you get on board, you can still have a quick glance around the cabin when you find your allocated seat and then ask a cabin attendant to move you to any free seats you think may be better.
2. Economy doesn't have to mean economy
Premium economy seats may still sit within your company's travel policy if they have outlawed business class. Depending on the airline these may come with more legroom, wider seats, entertainment and headphones, increased baggage allowance and priority check-in and boarding. Sure, you might not get the full bed-converting seats and lounge access, but the quieter cabin and few extras mean you're more likely to get some paperwork done. If your chosen airline doesn't have premium economy, check whether they have a "quiet zone" where they don't seat families or children.
3. Get gadget-smart
The world is full of must-have inventions for the frequent business flier and some can be extremely useful if you're trying to make the most of economy seating. Bringing a good neck pillow, noise-reduction headphones (that can fit into the airline's entertainment system), eye-mask and your own entertainment can mean the difference between a sleepless trip and arriving well-rested (having caught up on the last season of whatever box-set you're currently hooked on).
4. Learn to lounge about
The beauty of first and business class travel isn't just reserved for your time in the air – some of the best perks are found on the ground in airlines' airport lounges. There are plenty of ways to enjoy these perks, from choosing the right credit card or becoming the member of an organisation sponsored by a specific airline, to paying at the door. The snacks, open bar, fast Wi-Fi, roomy seats and private showers can set you up perfectly for your trip and turn those few hours of transit into a productive time. Some lounges are better (and cheaper) than others so it pays to do your homework. Lounge Buddy is a great place to start.
5. The ABC of DIY catering
It's always going to be difficult replicating some of the high-quality catering in first and business class, but you don't have to settle for some of the less nutritious, sometimes stodgy fare at the back of the plane. Taking you own food onto a flight (obviously within airline regulations, and remembering that many countries won't let you bring the remnants through security once you land) can help you feel better during the journey (think nuts and fruit) and give you a taste of what you like rather than what's served up.