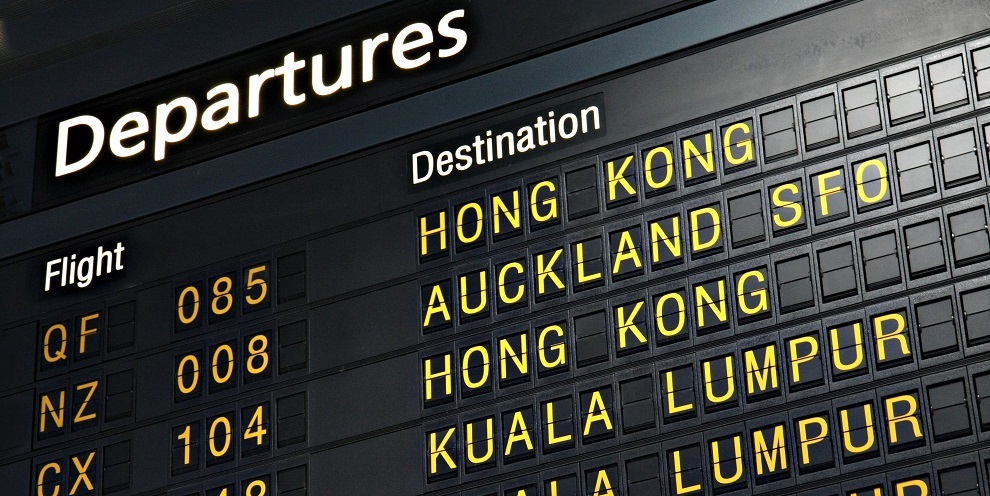 From laptop bans on flights out of the Middle East to protests and violence in cities as varied as Paris and Seoul, the chance that a flight, schedule or accommodation might have to be altered at short notice seems to have increased dramatically, wherever you are in the world.
APX prides itself on not only providing users 24-hour support every day of the year but also connecting those who need help with a Kiwi expert back home. It's about trust – both for those on the road who need to trust they're being looked after by their business and those tasked with their travel plans, and also those companies who need to know where their employees are at any stage of their journey.
So what are the key reasons any business requires a corporate travel system that never sleeps?
Duty of care
New Zealand businesses are obliged by legislation to plan for and keep abreast of all employees' health and safety – and, when those employees are on the road that means knowing the systems are in place to help them prepare for any journey and keep them safe throughout the trip. Different time zones and languages can be a barrier for travellers in a crisis, which is why APX Travel Security gets them connected to a Kiwi voice whenever they need it. And from the company's point of view, they get complete transparency of where their staff are at all times and the ability to contact them at a moment's notice.
Change to travel arrangements
Although success in business is often about flexibility, it can be hard to adapt to fluid situations when a business traveller is away from their usual support network. Meeting times and locations can change all at a moment's notice – meaning schedules and accommodation need to be updated and potentially dovetailed with other travellers. Having a centralised, robust system allows a company to meet deadlines, prevent the wasted costs of missed opportunities, and adapt to changed circumstances – and then communicate those changes to the traveller with minimum stress and disruption to their primary concern of getting the job done.
New travel allowances/legislation
Visa restrictions, or travel and laptop bans have become part of the vernacular in recent months, but there's always the potential for changes in other countries' laws or airlines' rules to cause disruption in a company's overseas dealings. Knowing that a company's travel security system is open to alerts 24/7 gives both companies and travellers peace of mind that any hiccups will be noticed, and solutions relayed to decision-makers.
Issues in destination/transit
APX partners with Riskline as part of its Mobile Messenger service, but the company also offers to-the-minute risk and security reports for any countries on a business trip itinerary. These reports include notes on political stability, terrorism and unrest, crime, natural risks and personal safety issues as well as latest alerts and advisories and will be updated and sent to businesses and travellers as alerts as soon as any situations change.
Health matters
Health issues don't keep office hours so it's important for both travellers and businesses to know they can rely on the systems in place to keep them healthy wherever and whenever they are. As well as covering a company's requirements under existing health and safety legislation, APX's partnership with International SOS means travellers have access to a network of 25 alarm centres and 28 health clinics in more than 70 countries and can trust they will receive top-class medical assistance, international healthcare and security services when they're on the road at any time of the day or night.
Keeping tabs on your luggage
Nothing can derail business travel quite like losing your luggage in transit – and it's no good for travellers to waste valuable time having to hunt it down while they're on the go. By using Globalbagtag's hard-wearing tags and stickers and knowing that the system has a rundown of luggage, itinerary and contact details, travellers can trust that airlines and other agencies will be able to track down anything that goes missing whatever time of day or night it is.
KEY TAKE-HOME ADVICE
A 24-hour, 365-days-a-year service is designed to protect both travellers and businesses across all time zones in a fast-paced, volatile world.
A robust system is designed to monitor where any travellers are in the world and then be able to contact them – or have them contact home – if any alerts or schedule changes are required.
Crises don't keep office hours: health issues, safety concerns, itinerary changes – even lost luggage – can happen at any time of the day or night and requires fast, considered reactions and solutions.