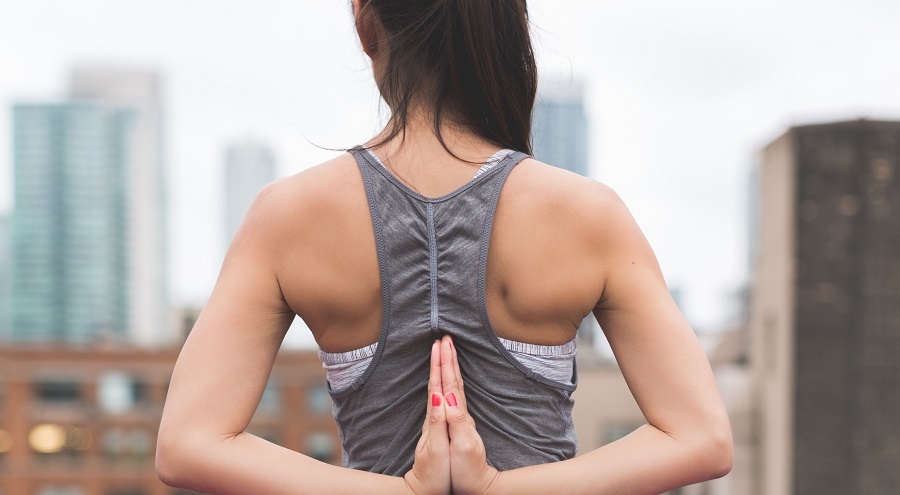 From free fruit boxes in lunch rooms and pot plants aimed at boosting office oxygen levels, to lunchtime running clubs and subsidised yoga classes, Kiwi businesses are seeing the benefits of keeping their staff fit and healthy in both body and mind.
But workplace health is about more than the 9 to 5 grind – and for business travellers too, companies are looking at ways to keep their employees informed about wellness options and choosing ways in which they can help those travelling on the company's time to stay healthy on the road.
Why is workplace wellness such a buzz-term?
Return on investment and return on time. In its 2016 research report into The Future of Wellness at Work, The Global Wellness Institute estimated that in the US alone, the cost of work-related injuries, illness, stress, chronic disease and disengagement was $US2.2 trillion. That's 12% of GDP – and the workplace wellness market was already a $US40.7 billion global industry! More employers are seeing the simple equation that healthy staff are good for the bottom line – they work longer and more productively and the time spent ensuring their wellness is paid back in the quality of the time they are engaged in work.
Millennials looking for different version of work-life balance. Millennials aren't just the latest generation to come into the workplace, but they are responsible for many of the changes to how businesses operate today. Many want their work to represent a "calling" or be part of their personality – and that means they don't differentiate between their lifestyle and their workstyle. Employers who realise this have to offer the same wellness factors at a workplace as many of their staff would expect at home.
Duty of care and risk management. Legislation such as New Zealand's Health and Safety at Work Act is created so that businesses have to pre-empt potential hazards to employees' health. In many cases this means developing strategies to address staff mental and physical wellbeing. Workplace wellness is now effectively a right of all Kiwi employees, and how businesses respond to that challenge becomes part of their overall branding and success in attracting the best staff.
The workplace is no longer just the office. Business travellers – whether it's a same-day-return between Auckland and Christchurch, a few days across The Ditch, or a long sales run in Asia – now expect their wellbeing to be a consideration for their employer throughout their journey. A Skift survey recently found that 41.7% of business travellers reported exercising less when they were on the road and 38.7% said their sleeping habits were worse, while a significant proportion (22.8% and 17.4% respectively said it depended on the hotel's facilities). What's clear is that business travellers recognise how they travel and the decisions their company makes on their behalf affect how they feel.
What options are available for the health-wise business traveller?
Hotels. The global business travel market has doubled in the past 15 years to an incredible $1.2 trillion in 2015 and an ever-growing proportion of this spend is being attracted to hotels that aim to take care of the traveller's wellbeing. The concept of the healthy hotel includes everything from what you eat and drink, to how you exercise and you sleep. Things like juice bars, farm-to-table menus and kale smoothies in the minibar to in-room yoga classes and maps of nearby jogging circuits are becoming the norm, as are pillow menus and bedding tailored to travellers' specifications. More and more hotels have high-quality gyms – but some might even have a yoga ball or weights in the rooms. Some big brands – such as InterContinental's Even Hotels – are designing their entire layout around wellness, featuring prominent staircases for guests who don't want to use the lift, workout videos on in-room TVs, live spin classes during the day, healthy menus and free flavoured water.
Transport. One of the keys to wellness and travel is flexibility. For anyone who knows that terrible feeling of getting off a red-eye flight knowing that you've got an abbreviated weekend before having to start all over again on Monday morning, having a company that understands the importance of how and when you travel can make a huge difference. Jetlag, the recycled air in plane cabins, knowing that you've chosen a safe taxi company, the stress of meeting tight connections or waiting long hours in between flights, and using public transport in foreign cities are all everyday hazards for business travellers and can affect their wellbeing and productivity.
Downtime. Travelling for business can involve long periods of downtime – and although enjoying a hotels free Wi-Fi and buffet breakfast can fill some time, it's worthwhile seeking out healthy alternatives. Staying somewhere convenient to where the majority of your business meetings are going to be is obviously the first consideration, but more and more travellers want to be somewhere they can walk out and enjoy the sights and sounds of a new place.
How businesses can incorporate workplace wellness into their travel strategy
Choice of travel location. Many companies are turning their backs on traditional away-days and conferences where minibars were drunk dry and meetings morphed into late nights and long dinners. The benefits of staff engagement from choosing more active away-days or places with community or environmental experiences that focus on wellness are becoming increasingly clearer – as are the benefits to company branding. Workplace wellness strategies have to fit in with all cross-business decisions – and it's hard to spread that message if your Christmas party and annual board meeting don't comply.
Choice of accommodation. When there's so much choice between hotels, companies can make educated decisions on where their employees stay based on how healthy those hotels are. Communicating the potential health benefits of staying somewhere with your business traveller also shows that you are considering their wellbeing while they are on the road – and giving them the information ahead of their stay gives them the power to change the way they travel. And there's nothing better for a business traveller to know that when they check in late at night, those choices about the right sheets, pillows, wake-up call and in-room breakfast have already been made.
Choice of transport. Simple things like having a seat on a plane without a window can be good for someone who likes to sleep, or bad for someone who likes to look out of the window. And ensure that the stress of having to make transfers, use public transport or order taxis is eased as much as possible by having well-organised, well-communicated itineraries that can be updated easily on the move.
Travel times. Discuss how and when employees like to travel to fit in with their schedules – and try not to leave booking until the last minute.
For more information about APX's travel management services visit What We Do on our website.
KEY TAKE-HOME ADVICE
Workplace wellness is a $US40.7 billion global industry driven by changes in employee expectations, increase in the duty of care roll in business and the realisation that a healthy workforce is a good return on investment and time.
Workplace wellness extends to business travellers, many of whom report that their lifestyles are less healthy (poor sleep, lack of exercise) when they are on the road.
Many hotels are changing what they offer to adapt to the idea of the "healthy hotel" to cover food, exercise and sleep options for the business traveller.
Companies can include wellness criteria in all levels of their business travel strategy including where travellers go for business meetings, how they travel and where they stay.sss
Communicating why you are making wellbeing choices and discussing options with your business traveller increases engagement and helps you make informed choices.