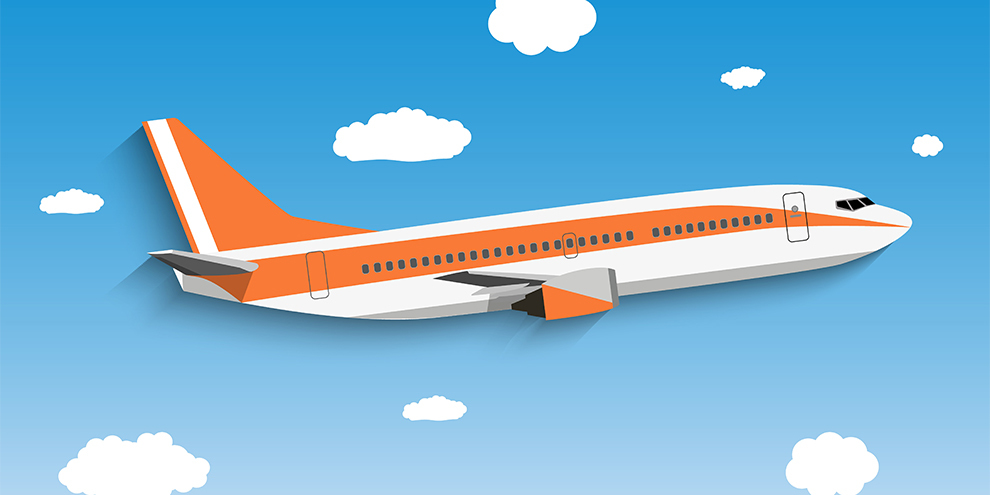 Over the 60 years since APX Travel Management first started booking travel, we have seen huge changes in how people travel for leisure and business. 
From those early days of handwritten airline tickets, to the advent of online booking and now technology that enables companies to keep their staff informed of risks while they're travelling, we have continually redefined our business to provide exceptional value and service to our customers.  
Here are just a few of the milestones that we – and maybe you too – will remember from the past six decades of travel.
Six Decades of Travel Milestones
1956 APX is born as a retail travel company called Atlantic & Pacific Travel in Christchurch.
1959 First air bridges appear at airports in Atlanta, Chicago, Los Angeles, San Francisco and New York as traveller numbers increase and airlines look to speed up the processing of passengers.
1961 Trans World Airlines (TWA) becomes the first airline to introduce inflight movies.
1965 The New Zealand Government becomes the owner of the Tasman Empire Airways Ltd (TEAL) and renames it Air New Zealand.
1970 Pan Am launches the first commercial Boeing 747 service between London and New York.
1971 Southwest Airlines becomes the world's first "low cost" carrier, changing the face of budget travel.
1972 The appearance of the first Billing and Settlement Plan (BSP) creates a centralised and simplified system for ticketing, billing and reporting – allowing true connectivity between airlines and agents.
1976 Concorde's first of 27 years' worth of scheduled 'supersonic' services.
1978 US President Jimmy Carter signs the Airline Deregulation Act removing government control of fares, routes and new airlines and leading to more flights, lower fares and increased numbers of passengers.
1978 Air New Zealand (which concentrates on international travel) merges with New Zealand National Airways Corporation to cover domestic routes too.
1981 Atlantic & Pacific becomes Atlantic & Pacific Business Travel as we start to concentrate on New Zealand's business community.
1981 American Airlines launches the first frequent flyer programme pioneering the concept of loyalty schemes in the travel industry.
1987 American Airlines and Citibank create the first ever air-miles-earning credit cards.
1989 KLM's alliance with Northwest Airlines paves the way for customer-centric, cost-sharing agreements between airlines.
1991 The Travelpro Rollaboard becomes the first mass-marketed hand-luggage to come with wheels and a pull-out handle. It was designed by Northwest Airlines pilot Robert Plath and first introduced just for airline staff.
1992 The world's first open skies agreement between the US and the Netherlands pioneers a change to the rules and regulations of the international aviation industry by creating a free-market environment for the airline industry and allowing unrestricted landing rights in signatory countries.
1993 The first ticketless air travel was introduced by ValuJet – the first paperless e-tickets bought online happened two years later in 1995 via Alaska Airlines.
1995 Delta becomes the first airline to ban smoking on all flights. The US had already banned smoking on flights of less than two hours in 1988 and introduced a total ban on all flights in and out of the US in 2000. By 2003 only a handful of Asian, North African and Cuban airlines still allowed smoking on board.
1995 Lonely Planet is launched giving travellers insider knowledge and boosting the global boom in travel.
1997 Star Alliance is formed by its first five members, Scandinavian Airlines, Thai Airways International, Air Canada, Lufthansa and United Airlines. Air New Zealand joins in 1999.
1998 Cathay Pacific's first "Polar One" flight between New York and Hong Kong becomes the world's longest flight at 16 hours.
1999 APX customers gain access to our global hotel programme – offering special rates on accommodation worldwide.
1999 British Airways is the first airline to introduce beds to business class. Air France had offered beds in first class since 1995.
2000 TripAdvisor revolutionises the travel industry by combining online booking with a forum for reviews and ratings for hotels, restaurants and attractions.
2001 Passengers begin to get used to the post-9/11 security measures which have changed the way we all board planes. 
2006 Atlantic & Pacific acquires American Express Business Travel in New Zealand.
2007 Singapore Airlines operates its first Airbus A380 – the aircraft's 853 passengers making it the largest passenger jet, surpassing the Boeing 747.
2008 The industry moves to 100% e-ticketing, making paper tickets a thing of the past.
2011 Lufthansa operates the first scheduled biofuel flight between Frankfurt and Hamburg.
2012 APX is approved to the All-of-Government Panel to supply travel solutions to New Zealand Government departments.
2014 APX wins the first of its back-to-back "Best Brand Corporate – Multi Location" awards at the TAANZ National Travel Awards.
2015 APX wins all awards in its category at the TAANZ National Travel Awards. Begins technology transformation across the business. 
2016 Emirates launches ultra long-haul Auckland to Dubai route (17 hours). APX moves into new offices in Auckland and Christchurch and announces partnership with children's charity Camp Quality. Our Traveller Security technology product is upgraded to enable two-way communication with travellers as well as GPS functionality. APX celebrates 60 years in travel!
---
For new business enquiries and to enjoy the service that comes with 60 years' experience in the travel industry, contact APX Head of Business Development Garrick Loft by emailing Garrick.Loft@apx.co.nz
---
Continue reading recent APX Blog posts:
How to Prepare Your People for Business Travel in 2016
Is Your Organisation Proactively Managing Risk to Corporate Travellers?
11 Tips to Beat Jet Lag Like a Pro