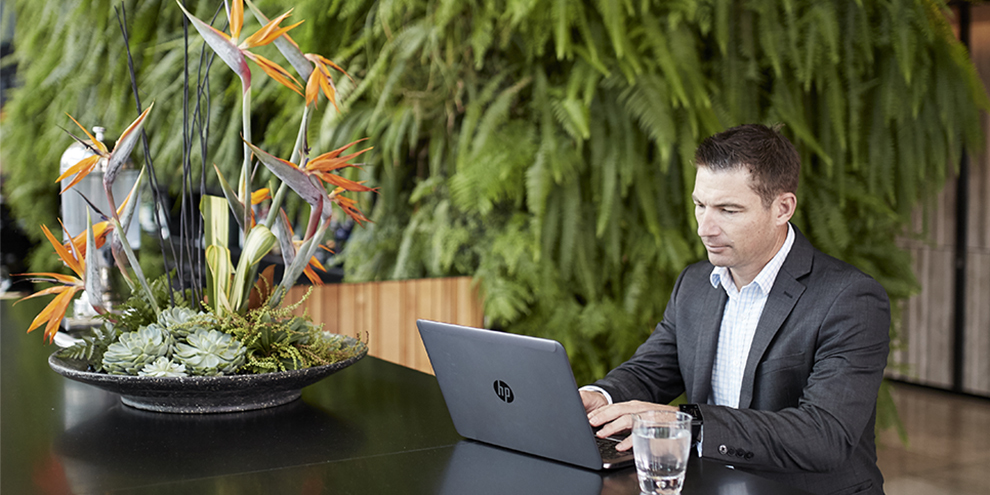 Is your company's staff travel policy published in volumes, or do you simply send business travellers on their way with an e-ticket and wish them bon voyage?
How well a business prepares its people for travel – particularly international travel – can mean the difference between a successful trip and a stressful one. At APX we work with a broad range of organisations, and we see the full spectrum of travel preparation and risk management practices. And while we encourage our clients to proactively prepare travellers and manage risk, there is a fine balance between keeping business travellers safe and informed – and overburdening them with bureaucracy.  
As with all communication, brief is best. We recommend that the information you provide your travellers about the destination and travel risks should be simple and to the point – enabling travellers to quickly get up-to-speed so they can focus on the key objectives of their trip.
Here are some key considerations for preparing your business travellers for international trips:
Practicalities
Arriving in Perth in the evening, Heathrow at rush-hour or Delhi in the small hours – the first thing any traveller needs to know is how to get to their accommodation and then how to get around the destination safely and easily. As well as providing a full travel itinerary and meeting schedule, it's important to offer travellers a guide on transport – including any pre-booked taxis or cars and back-up options such as the subway.
Other practicalities include:
Getting around. Apps such as Google Maps and Maplets will help the traveller get oriented and find their away from A to B. Subway apps will also be helpful to travellers in cities such as New York. 
 
Money. Cover details such as the local currency, what the exchange rate is, your company policy on travel expenses, and so on.
 
Weather and climate. To help inform the traveller on what to pack, such as a warm coat, thermals and an umbrella.
 
Language. If little English is spoken in the destination, will a translator be available to them for meetings? And which translation apps are best for day-to-day interactions?
 
Etiquette and customs. Are there any particular local business customs to be aware of? 
 
International calling and data. Does your company have an international phone plan that travellers should use? Do you have a policy such as switching off mobile data and only using WiFi?
 
Power. Will they need an adapter for charging their devices? 
 
Ideas for downtime. Where should they go to eat, and which attractions are most recommended to check out in the evenings?
Safety
New Zealand's 2016 Health and Safety at Work Act has broadened the definition of 'workplace' to include anywhere an employee goes in the course of their work. This means employers are now responsible for managing the health and safety of their employees when they're on business trip.
Most importantly, your travellers need to know who to contact for assistance with travel arrangements and how to access support in an emergency – these contact details should be close at hand at all times.
APX offers 24/7 travel assistance and provides all travellers with our APX Traveller Security service. With information from Riskline, we offer to-the-minute risk and security reports for over 200 countries around the world. These reports include information on political stability, terrorism and unrest, crime, natural risks and personal safety issues. Travellers will receive relevant risk alerts prior to and during their trips. And should an emergency occur, APX can run reports to instantly identify travelers in the area and instigate two-way contact with them.
For more information on APX Traveller Security, read our recent blog on proactively managing risk for business travel.
Medical preparation
It is essential you take steps to protect the health and wellbeing of your travellers. The World Health Organisation advises having a consultation with a medical expert before visiting any part of the developing world. This will highlight any vaccinations and medications (such as anti-malarial) required and other items to pack in a medical kit. The traveller's own health and medical requirements obviously need to be taken into account in this consultation.
International SOS is a specialist global organisation that offers a range of services to protect and support business travellers. This includes 24/7 on-call medical advice for travellers prior to and during their trips. APX has the ability to automatically send all travel itineraries to International SOS for companies that opt use this service.
Food
It's essential to advise travellers before they depart on information such as whether the local water is drinkable. And, if not, that they may want to avoid ordering ice in drinks and eating salads which may have been washed in the water.
Certain foods may be best avoided in some destinations, for example chicken and foods containing uncooked eggs when Salmonella is common.
The World Health Organisation's website provides information about food safety in foreign countries and traveller websites such as Lonely Planet and TripAdvisor provide good advice about popular local places and dishes to eat.
 
---
For new business enquiries, contact APX Head of Business Development Garrick Loft by emailing Garrick.Loft@apx.co.nz.
To discuss customising Mobile Messenger for your company requirements email Andrew.Barnard@apx.co.nz. 
---
Continue reading recent APX Blog posts:
Is Your Organisation Proactively Managing Risk to Corporate Travellers?
11 Tips to Beat Jet Lag Like a Pro 
10 Ways to Stay In Business Mode While Flying
How to Ensure You Get Off Your Flight Ready For Business
6 Tips for Spending Less on Business Travel