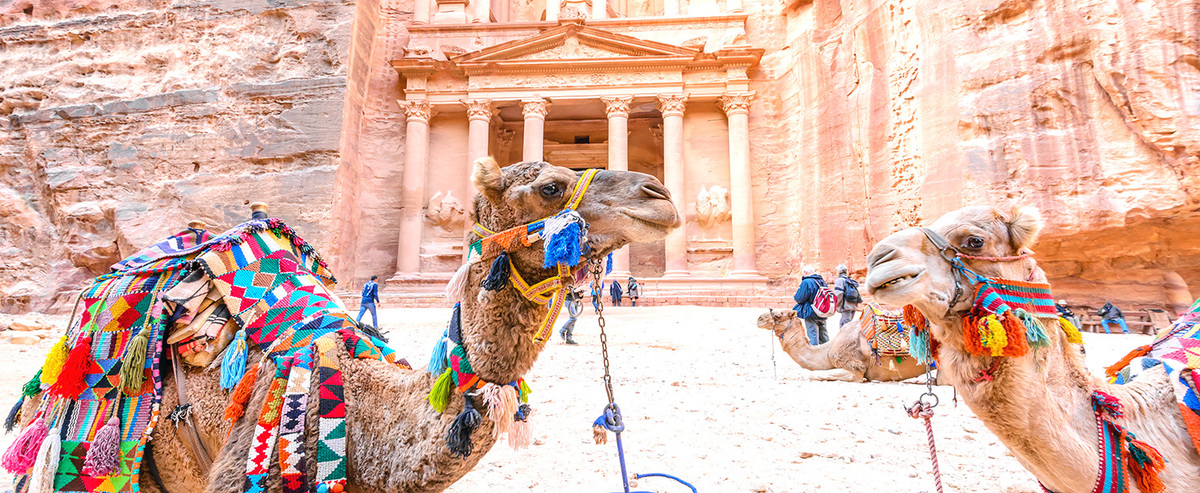 by Claire Antczak, Marketing Executive, International SOS
claire.antczak@internationalsos.com
Ahead of the holy month of Ramadan, International SOS is raising health and travel awareness among organisations around the world. This year, Ramadan is expected to start around May 16 or 17 and end around mid-June, depending on the Islamic lunar calendar. Taking into account longer daylight hours and warmer weather, medical experts at International SOS have collated essential health tips for fasting employees.
During Ramadan, Muslims observing the fast refrain from eating, drinking and smoking from dawn to dusk each day. The main evening meal for breaking the fast is known as Iftar, and many Muslims also have a second meal known as Suhour, which must end before Imsak time at dawn. Daylight hours during Ramadan this year will average around 16 hours in London, 13 hours in Dubai, 12 hours in Kuala Lumpur and 10 hours in Sydney.
Medical Director Dr. Issam Badaoui said:
"Each year, we remind organisations and fasting individuals that there are simple steps they can take to ensure they have a healthy, productive month. Practically, the advice we offer should be applied throughout the year, as part of a balanced, active lifestyle, and the good news is we are noticing a growing interest in both nutrition and exercise.
At International SOS, we are keen to champion wellness and ultimately contribute to the prevention of avoidable, lifestyle-related noncommunicable diseases such as type 2 diabetes - and what better time to encourage the adoption of sustainable, wholesome habits than during the holy month of Ramadan."
International SOS's top five tips for employees observing the fast this Ramadan are:
Do not skimp on rest and sleep
Ramadan is a time of increased prayer and gatherings of family and friends. Though it may be tempting to stay up late for Suhour and only sleep after Imsak, you should still aim to get at least 8 hours of sleep during every 24-hour period, even if this is accumulated over several separate periods of rest. A well-rested body and mind will make it easier for you to concentrate at work and have more energy throughout the day.
Stagger your hydration
Thirst can be one of the most challenging symptoms of fasting, leading us to chug plenty of water and liquids as soon as we break our fast and then just before Imsak. However, rehydration should be a cumulative process. The best way to rehydrate fasting bodies and maintain this hydration for longer is to pace your liquid intake by consuming at least 2 litres of water - one or two glasses at a time - between Iftar and Imsak. It also helps to cut down on caffeinated drinks at night, and to top up your liquid intake with soups, fruits and vegetables rich in water, such as cucumbers and watermelon.
Beware excess salt and sugar
After a full day of fasting, avoid satisfying cravings by filling up on sweets and sugary beverages such as soda and energy drinks, which lead to an unhealthy spike in glucose levels. Instead, opt for the natural sugars found in fruits, and consume complex carbohydrates such as rice, bread and wholegrains alongside vegetables, which will keep you fuller for longer.
As for salt intake, it is worth keeping in mind that having moderately savoury foods with water can help you retain some hydration for longer. However, consuming too much salt will have an adverse effect and contribute to thirst and dehydration during the day, so go easy on salty snacks such as popcorn and salted nuts at night.
Do more in the morning
Where possible, schedule more difficult tasks requiring greater concentration or physical effort in the morning, when you will have more energy. International SOS encourages businesses each year to schedule important meetings during the first half of the day, when fasting employees will have more energy and will be better able to retain new information.
Don't stop exercising
Though you may feel more tired and understandably less active while fasting, skipping regular exercise for a full month is unhealthy, particularly as most of your food intake will be consumed at night. Moderate exercise is advisable and will also help you feel less sluggish. Just remember to wait a couple of hours after Iftar before going to the gym or simply for a brisk walk. If you still prefer to schedule workouts while fasting, avoid being in the sun for a long time, take frequent breaks, and stop if you feel faint, light-headed or extremely thirsty.
In addition, individuals suffering from chronic illnesses should consult their doctors on how to manage regular medication and to ensure it is safe for them to fast.
International SOS also reminds its travelling members and employees going on business trips to Muslim countries to be mindful of the following public and business etiquette tips:
Do not eat, drink or smoke in public
During fasting hours (i.e. daylight) in most Muslim countries, it is considered impolite to have food, drink or cigarettes in public view. This also applies during travel on public transportation or in private cars. In countries like Egypt, abstinence from food and drink in public is an optional matter of courtesy, but in other countries such as Saudi Arabia, Jordan, Oman and the UAE, public observance of the fast is compulsory regardless of religion. Most restaurants and cafes close during daylight hours, but most hotels offer room service and screened eating areas to non-fasting visitors. International SOS advises travellers to check local laws and customs pre-travel, to ensure a smooth trip.
Dress modestly
Ramadan is considered a time of devoutness, modesty and moderation for Muslims around the world. Travellers to Muslim countries should refrain from wearing revealing clothing. This is particularly important when visiting malls, hotels, restaurants and Iftar tents in the evening. Malls in the UAE, for example, have a year-round 'Courtesy Policy' at most entrances, reminding visitors to wear modest attire and refrain from smoking, skating and bringing pets or alcohol into the shopping centre. As a general rule, clothing that is sheer, too short, low-cut or tight-fitting should be avoided, particularly shorts, miniskirts and sleeveless or cropped tops.
Be mindful of workplace etiquette
Business travellers to Muslim countries should respect the shorter office hours and work around them. It is best to schedule important meetings in the morning, when anyone fasting is less tired and can better concentrate. It is also good to make sure that meetings do not occur over lunch or coffee, over-run or inconvenience fasting participants. While non-Muslims are permitted to eat and drink behind closed doors, they should avoid doing so in front of fasting colleagues and should instead excuse themselves to a more remote area of the office. If offered refreshments during the day, it is considered respectful to decline.
Check food and entertainment schedules
If you are travelling to a predominantly Muslim country during Ramadan, you should be prepared to be flexible with your food and entertainment plans. Avoid unnecessary travel within an hour of sunset, as traffic will be heavy and accident rates peak, and avoid making dinner reservations around that time, as most restaurants will be busy preparing and serving Iftar. In many places, live music entertainment is prohibited, dance clubs are closed, and bars are kept dry. Shopping malls are usually very crowded in the evening, and many tourist activities may be put on hold throughout Ramadan.
Respect local public etiquette
Avoid public displays of affection, listening to loud music and chewing gum in public. Do not order alcohol or pork if invited to an Iftar at a restaurant. For more country-specific advice, visit www.internationalsos.com
To read more global International SOS advice ahead of Ramadan, click here.
About International SOS
The International SOS Group of Companies is in the business of saving lives, protecting your global workforce from health and security threats. Wherever you are, we deliver customised health, security risk management and wellbeing solutions to fuel your growth and productivity. In the event of extreme weather, an epidemic or a security incident, we provide an immediate response providing peace of mind. Our innovative technology and medical expertise focus on prevention, offering real-time, actionable insights and on-the-ground quality delivery. We help you meet compliance reporting needs for good governance. By partnering with us, organisations can fulfil their Duty of Care responsibilities, while empowering business resilience, continuity and sustainability.
Founded in 1985, the International SOS Group is trusted by 11,000 organisations, including over half of the Fortune Global 500, multi-national corporate clients and mid-size enterprises, governments, educational institutions and NGOs. 11,000 multi-cultural medical, security and logistics experts stand with you to provide support & assistance from over 1,000 locations in 90 countries, 24/7, 365 days.
To protect your workforce, visit www.internationalsos.com.