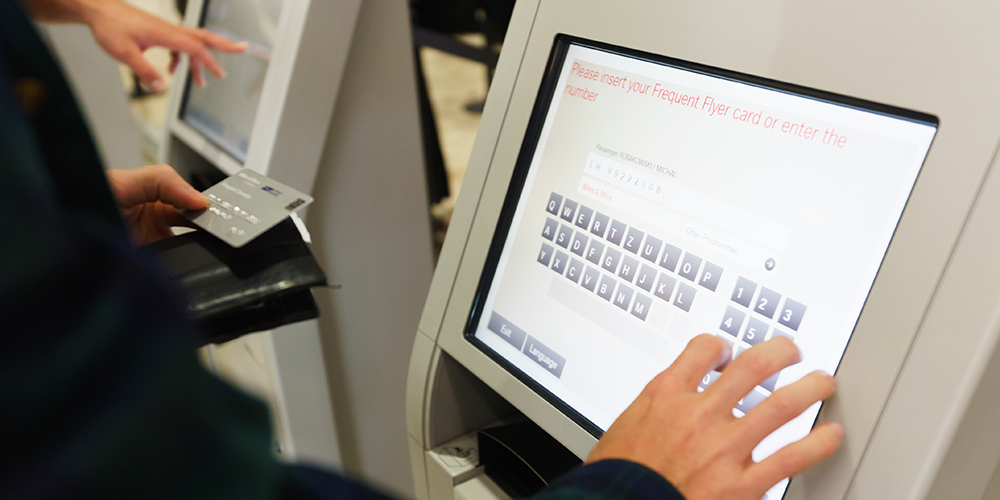 Flying with Air New Zealand (Domestic)
Online check-in – Most people are familiar with online check-in on the Air New Zealand website. But did you know you can also check in from the Air New Zealand Mobile App? However use online check-in or a kiosk to select your seats and manage your checked baggage.

More about the app - The app features a mobile boarding pass with a barcode which you can scan just like a regular paper boarding pass for domestic Air New Zealand flights. Remember to check-in first within the standard timeframes to ensure your seat is saved. 
Airpoints card – If you're a member of Airpoints you can insert your Airpoints card at an Air New Zealand kiosk to print your boarding pass with ease. Airpoints cards with OneSmart capability can also be used at boarding gates as a boarding pass (excludes those card holders under 16 years of age and members residing outside of New Zealand). Remember to check-in online or at a kiosk within the standard check-in timeframes if using your Airpoints card at the gate.

Credit card – You can also insert your EFTPOS or credit card at a kiosk and your booking will be recognised by your name, provided this is printed on your card. Or, enter your booking reference number manually to bring up your booking.


Flying with Jetstar (Domestic)
SMS Boarding Pass – Check in online and have your boarding pass sent as an SMS to your mobile. At the airport if you have no luggage, go straight to the gate to board. Or, simply print luggage tags at a Jetstar kiosk before check-in closes. Online check-in is available between 48 hours and 60 minutes prior to your flight.

Kiosk options – You can also print your boarding pass at a Jetstar kiosk by inserting your EFTPOS card, credit card, Qantas Frequent Flyer card or simply typing in your name and flight number.
If you have bags to check in for domestic Air New Zealand or Jetstar flights, you must do this at least 30 minutes before the scheduled departure of your flight.