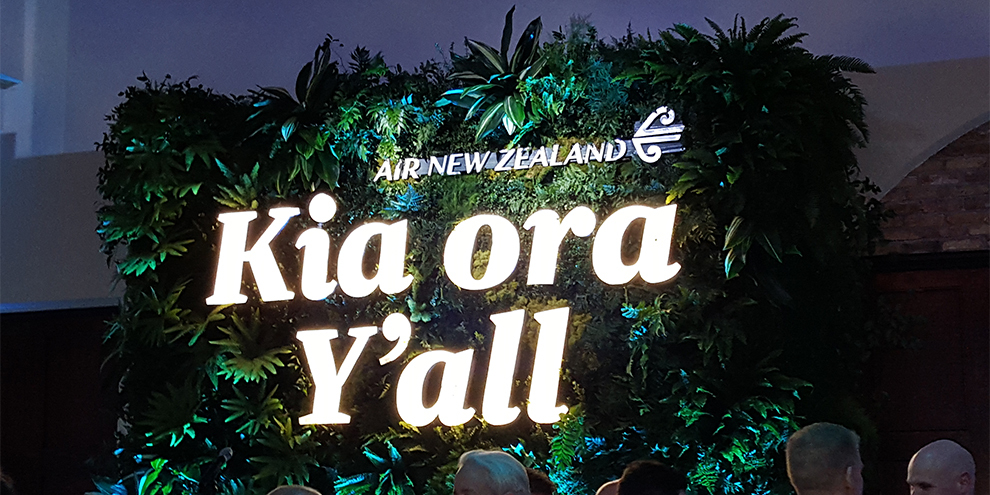 Welcome to Travellers' Tales: APX Travel Management's new forum for business travellers to share experiences of their journeys in New Zealand and around the globe, as well giving tips on how to make the most of different forms of transport and destinations.
If you want to share your stories and tips on this blog – even upload photos of your business trips – we've designed a template you can use here.
APX chief executive Andrew Dale travelled with Air New Zealand on their inaugural NZ28 flight from Auckland to Houston, Texas, departing on Tuesday, December 15. He stayed three nights and returned on December 20 at 7am. Here he shares his experience:
"We've been looking forward to the launch of Air New Zealand's new route from Auckland to Houston for about six months now – certainly it's been on sale for a number of months and the flights in both directions were full.
I was invited as a trade guest of the airline to join them on the inaugural trip so I could experience Air New Zealand's arrival in this new destination and see for myself what the city and state has to offer. They're obviously excited to be entering a new market and at APX we've got customers who've got business in Texas – so it was a good opportunity to become better informed about what's on offer.
The flight took 12.5 hours on the way out, but because of headwinds the return leg took 15 hours – a long time in the air! However Air New Zealand puts a lot of emphasis on making the journey comfortable. I was very fortunate to be in Business Premier, which is always a unique experience, and because of the importance of the flight there were a lot of dignitaries on board and people were very much in a party mode - with announcements over the loud speaker, special edition "inaugural flight" menus and a specially commissioned amenities bag by luxury New Zealand design house Deadly Ponies.
The food, of course, was superb with a slight leaning towards Tex-Mex – the issue always being that you shouldn't eat too much before you get on board because the food is so good in Air New Zealand's Business Premier. When we arrived we were greeted by Air New Zealand's own kapa haka group which was pretty special.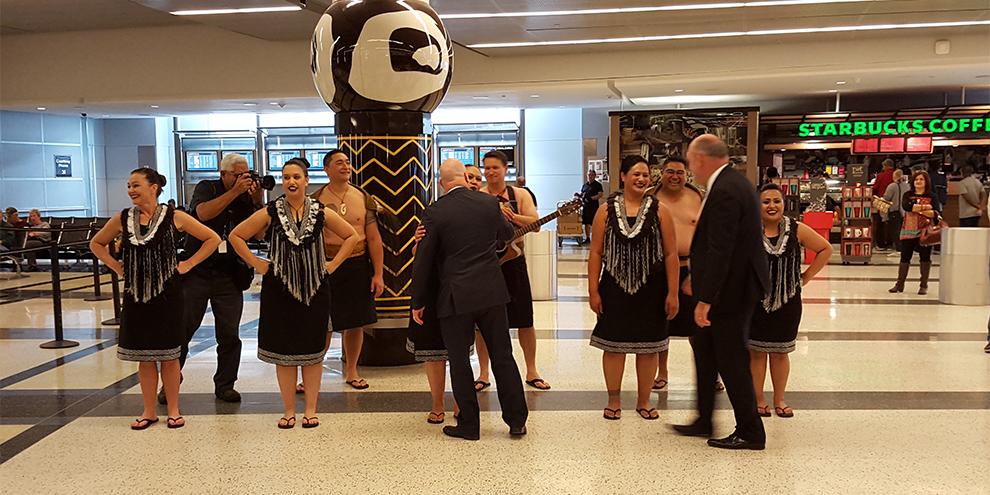 We stayed at the unusually named and quirkily boutique Hotel Derek which Air New Zealand was using as "party central" for its inaugural trip. The hotel exudes Texan chic with cows-hide themed coloured bath robes and a huge cows-hide backdrop painting by the pool. Location-wise, the hotel is perfect for the business traveller because it's adjacent to the on-ramp for the freeway and one of my abiding memories of the trip is how long it takes to get anywhere in Houston because of the traffic.
The three-night trip showed just how good business hospitality is in the US – quite simply, if you want to do corporate hospitality, do it in the States and do it Texan-style – it works like clockwork and they're very accommodating people and can give you all those wow moments. To mark the occasion Air New Zealand organised a number of events including a guided tour of NASA's Johnson Space Centre led by Apollo 13 astronaut Fred Haise who must be one of the most laid-back people I've ever met after having stared death in the face like that in 1970, and Adam Steltzner, who looks like a rock star – and actually was a muso before taking up rocket science – but who is the brains behind the Mars rovers.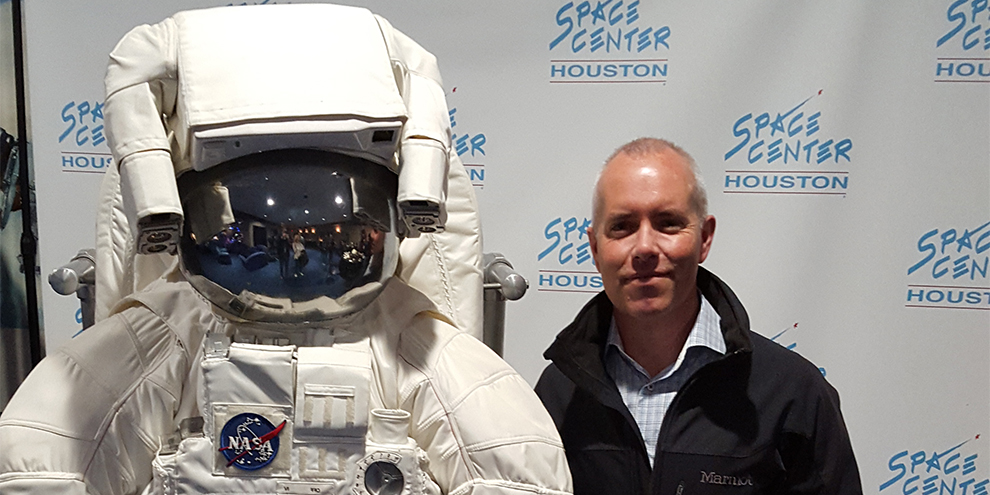 There was also a gala dinner for 250 invited guests with a Peter Gordon-styled Kiwi-themed menu, so people in Texas could really get their first taste of New Zealand. The dinner featured the return of the kapa haka group, which left the audience absolutely stunned to have seen such a moving experience, and a half-hour set from Gin Wigmore. I even got to meet four-time and current IndyCar racing legend Scott Dixon who was on a neighbouring table and who, as a resident of Indianapolis, will definitely benefit from the new route home via Houston.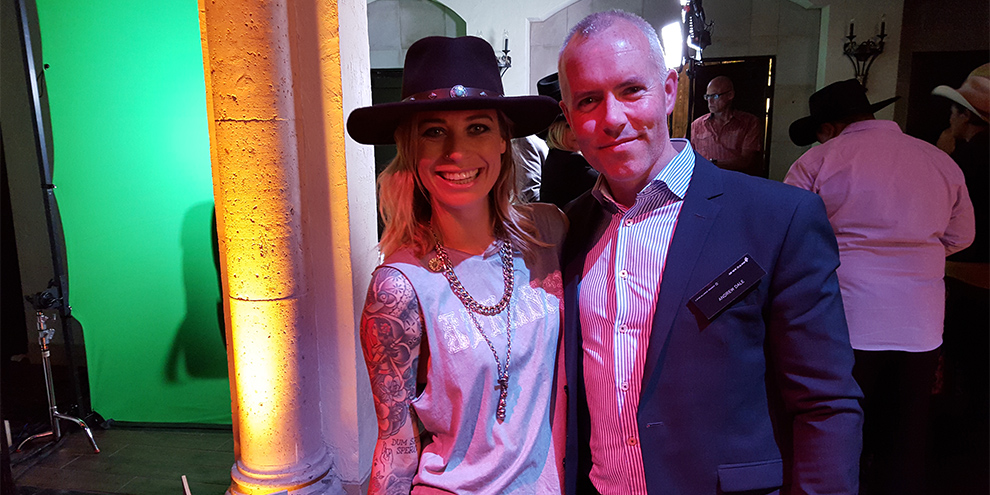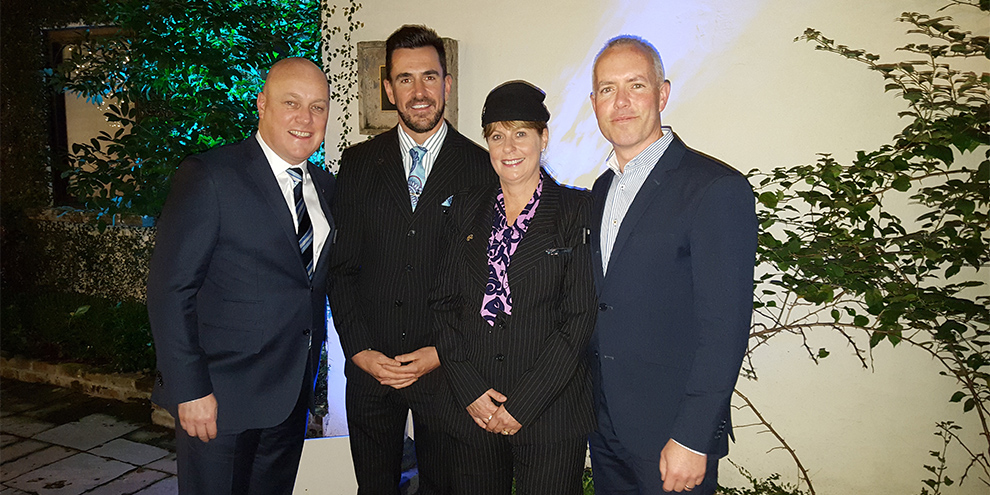 As a destination, Houston has so many things going for it. At APX we're already seeing the demand from our corporate customers because it's a corporate hub and it's got amazing connections to the rest of the States. But there's also a huge cruise market out of that part of the world and it significantly reduces the time for Kiwis to get from New Zealand to Florida so we're expecting that there will be a seasonal lift of people using the route to go on holiday.
For those staying in Houston to do business, I picked up some good pointers:
Firstly, if you're travelling around, you'll find nearly everyone uses Uber. In the whole time I was in Houston I think I saw only one branded taxi and you don't see them outside hotels or in the malls; even the locals say the public transport is useless. In our arranged groups, the organisers were booking Uber Black to get sedans and large SUVs which would then be charged back to their account.


Secondly, take a spare bag for all the shopping you're likely to do. Opposite where we were staying was the giant Galleria mall which has got 400 stores and everything you want, but a half-hour out of the city is the premium outlet malls which were phenomenal and pretty much everyone on the trip ended up buying an extra suitcase for their purchases.


Thirdly, if you are into food and craft beer you might be surprised that Houston is a real foodie city and has a craft beer scene which is emerging from the underground on a phenomenal scale and starting to give mainstream beer brands a run for their money.


And lastly, Houston is a sports-mad city and anyone at all into watching a game would really enjoy a trip to watch the Astros at Minute Maid stadium. Or if you're into a new experience and like a round of golf – Topgolf is a three-storey, high-tech golfing range which has all sorts of corporate packages, targets lit up like Christmas trees, and microchips in the balls so you can tell the distance you've hit it."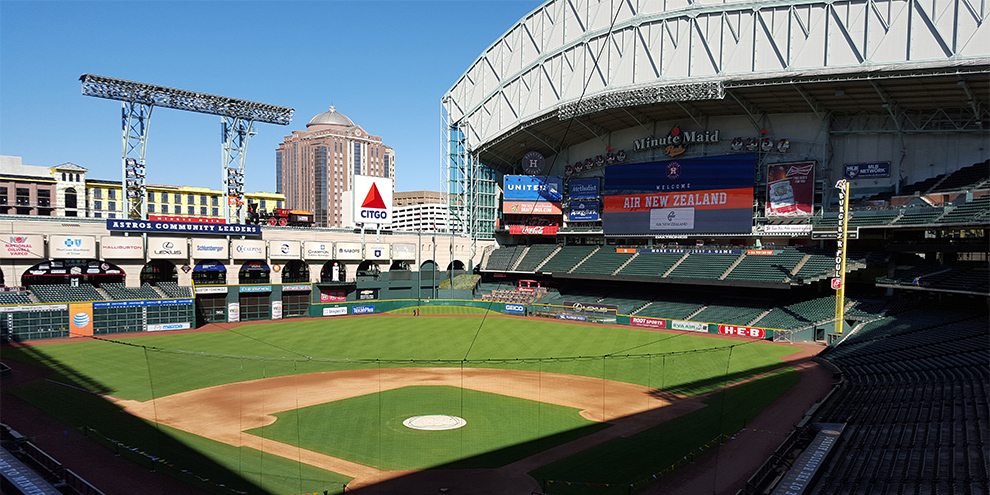 If you'd like to share your Travellers' Tales and tips on this blog – even upload photos of your business trips – contact us via our link and let us know how New Zealanders do business around the world.

---
Continue reading recent APX Blog posts:
11 Tips to Beat Jet Lag Like a Pro 
10 Ways to Stay In Business Mode While Flying
How to Ensure You Get Off Your Flight Ready For Business
6 Tips for Spending Less on Business Travel


For information about APX Travel Management's services visit 'What We Do' on our website.
For new business enquiries, contact APX Head of Business Development Garrick Loft by emailing Garrick.Loft@apx.co.nz