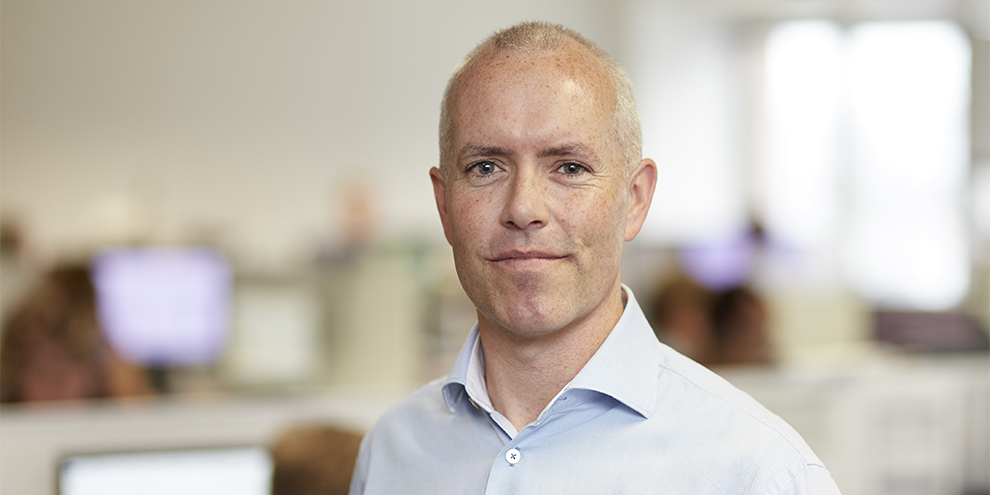 The first three months of 2016 have been highlighted by new route announcements, rising airline profits and falling ticket prices, the build-up to new Health & Safety legislation and peak demand in New Zealand for hotel rooms and rental cars. APX Travel Management Chief Executive Officer Andrew Dale looks at these trends and what they mean for Kiwi businesses and their travel strategies.
New airline routes open up business opportunities
Although many of these airline routes are yet to launch, we've recently seen a flurry of airlines commit to flying directly to and from New Zealand – for example, American Airlines partnering with Qantas to fly direct to Los Angeles; Emirates flying direct from Auckland to Dubai; Qatar Airways linking Doha and Auckland; Air New Zealand flying direct year-round to Manila from December and also resuming its seasonal service direct to Osaka, from November 2016 to March 2017. This combination of new routes and operators is creating a number of situations we're excited about:
On the LA route especially we've already seen the added competition kicking off significant savings for the traveller with airfare specials as low as $699 return for October and November – a price you would have been lucky to see for a one-way fare this time last year.
Direct air services are great for New Zealand Inc. because they open up business and tourism channels. We're seeing some industries and organisations looking at these new direct feeds into countries as offering a way to facilitate new market opportunities.
The overnight success of Air New Zealand's new route into Houston which started in December last year has been phenomenal and I think that gives our national airline the confidence to do more of the same. They've just launched Vietnam and announced Manila, and I'd expect more routes into North America and Asia to follow – they're certainly not looking too worried about the explosion of airlines coming into this market.
Airlines reporting high profits
The key driving force in airlines' current profitability is the cost of aviation fuel – right now it is 40% lower than it was this time last year and three times lower than three years ago. Because companies hedge against huge fluctuations, some airlines don't see an immediate benefit from this cheaper fuel, but it certainly gives them much greater confidence in future planning.
From New Zealand's perspective, we're reaping the benefits right now of the development of more fuel-efficient aircraft like the Dreamliner back when aviation fuel prices were high. Having those aircraft in service while the cost of fuel is so low is a contributing factor in airlines considering New Zealand on their route map.
Our only concern is, of course, that if you have a lot more capacity coming on to the market and in and outbound numbers don't support a specific route then, when the price of oil returns to the same dizzying heights as a few years ago, those routes may not remain viable. We've seen that airlines these days don't tend to show as much loyalty to maintaining routes if they are no longer economically viable.
Implications of the new Health & Safety legislation on business travel
Our role at APX and our focus within our account management team right now is to make sure our customers are thinking about the new Health and Safety at Work Act which came into force at the start of April. This legislation seems not only to be focusing on a director's liability but also officers of a company; so the number of people liable seems to have expanded – as has the reach and responsibility of the employer. At APX we are focusing on giving our customers the information to make informed choices around their duty of care in relation to staff travel. We have published a recent blog post that outlines the areas we believe employers should be looking at as part of their corporate travel programme.
Some key considerations include:
Some of the ultra long-haul flights connecting to New Zealand now reach 16 or 17 hours – for example Auckland direct to Dubai with Emirates is scheduled one-way to be 17 hours 15 minutes. But although that is going to save you three hours door-to-door compared to a stop-over, our advice to customers is to be mindful of your employees' wellbeing and weigh up the benefits of stopping and having time to stretch their legs versus the time savings of flying direct. Of course, if companies have a business class policy for flights of more than 8 hours then you're always going to take the direct route, and that direct Emirates flight has been incredibly popular. We also expect these trends to contribute to the increase of airlines that operate a 'Premium Economy' cabin product.
The new legislation has made it vital to have a robust travel policy. We're urging all our customers to raise awareness within their own organisation by talking to legal, HR and risk teams to make sure they have an official opinion of what it means to send travellers somewhere they don't normally work to conduct business.
Some customers have revisited their hotel policies which allowed travellers to pick accommodation within a certain price cap, because the choice is no longer a financial transaction with a maximum spend limit – it's a decision which has health and safety implications. Travel policies may now specify hotel chains at which you'd expect standards and levels of health and safety you can rely on.
In light of the recent attacks in Brussels, APX's new traveller security technology has highlighted to me exactly how important it is to be able to convey important information to business travellers while they're on the move. I receive alerts whenever APX has a customer in an area where something "newsworthy" is happening – and those alerts are now happening every day.
Impact of increased tourism levels on summer business travel
We have real evidence across our large customer base and significant volume of travel purchased in Q1 that there is a notable reduction in average domestic air fares – and that's being led by competition on routes.
The flip side is that a weak New Zealand dollar, more inbound routes and more affordable direct services mean we've experienced a surge in inbound tourism numbers over the summer and that has led to capacity issues for hotel rooms and rental cars. Where we've had business travellers needing to travel last minute in January and February they've been fighting with tourists for the same inventory, so average hotel rates were higher and the average amount paid to rent a car in Q1 was higher because of the lack of supply and unprecedented demand.
Some customers were able to push meetings back a month until the spike eased at the end of March, but we'd expect a similar situation to arise again next year. We certainly welcome new hotels arriving in key markets in time for next summer and have already given feedback to the rental car companies that we struggled in Q1 of 2016 and they've agreed to adjust levels for next year.
Growing impact of disrupters on corporate travel
The two main players in terms of 'disrupters' in New Zealand are Uber and Airbnb, but each are experiencing different fortunes in Kiwi corporate travel.
Uber's launch in Christchurch is further notice of the global player's growth in the travel industry and we're seeing a good level of interest from corporations willing to consider or let staff use Uber.
I see Uber continuing to grow significantly in New Zealand thanks in part by Uber for Business, which allows a traveller to keep business and leisure profiles separate to simplify expense claims when travelling for work.
The development overseas of airlines such as American Airlines teaming up with Uber to offer a door-to-door service also offers a model which other carriers may copy.
At the moment the only significant downside to Uber in New Zealand is how the airports work – you can order Uber on demand for a trip to the airport but you can't pick one up from there. It will be interesting to see whether New Zealand airports change their policies on this in the future.
Companies increasingly focusing on total cost of travel
Traditionally companies have grouped flights, accommodation and rental car expenses under business travel – but we're starting to see a shift towards managing the true total cost of corporate travel.
Taxis in particular have generally been a non-visible expense – but thanks to Uber as a disrupter, companies are becoming more aware of the extra cost and are looking at a way to incorporate it into their total travel spend.
For example, an organisation may have a travel policy in which an employee knows that if they need to travel to, say, Christchurch for a day-return meeting, then they'll be granted permission for flights up to $260.
But if you then add a $50 cab fare from the office to the airport in Auckland and then a $30 car into Christchurch and the same on the return journey, then that's a 62% increase in the total travel cost of the trip – something which may make a difference to the authorisation.
At APX we're now working alongside the likes of taxi.co.nz to fit that booking process into our end-to-end travel process so the authoriser can see the taxi charge alongside the airfare and make a more informed choice.
Balancing autonomous travellers with a company's duty of care
APX is adapting its technology to meet the market's demand for two apparently contradictory requirements:
Tech-savvy travellers who are used to managing their personal travel online and using disrupter technology and want the freedom to be as involved as possible in making choices about their schedules, accommodation and means of travel.
Companies who are being told that they need robust approval processes and systems in place in which the duty of care obligations of an employer are met.
APX's online booking tools are designed to meet both sets of needs. Travellers can search, find and filter results for the different components of their journey within one enclosed system. And we're constantly looking at ways to include their preferred content, such as Expedia. This allows the traveller to have a level of freedom and involvement in the travel process – something which generally leads to happier business travellers and lets them make smart decisions which suit their work choices.
But the system is also a managed product which can include integration of travel policy, an approval process for all trips booked, generate reports for risk or procurement teams, talk to other technology, and give visibility to a company of where their employees are at any given time.
We are continuing to innovate in this area and look forward to updating our customers on new product developments in coming months.
---
For new business enquiries, contact APX Head of Business Development Garrick Loft by emailing Garrick.Loft@apx.co.nz.
---
Continue reading recent APX Blog posts:
Is Your Organisation Proactively Managing Risk to Corporate Travellers?
Onboard Air New Zealand's Inaugural Flight to Houston 
11 Tips to Beat Jet Lag Like a Pro 
10 Ways to Stay In Business Mode While Flying
How to Ensure You Get Off Your Flight Ready For Business
6 Tips for Spending Less on Business Travel