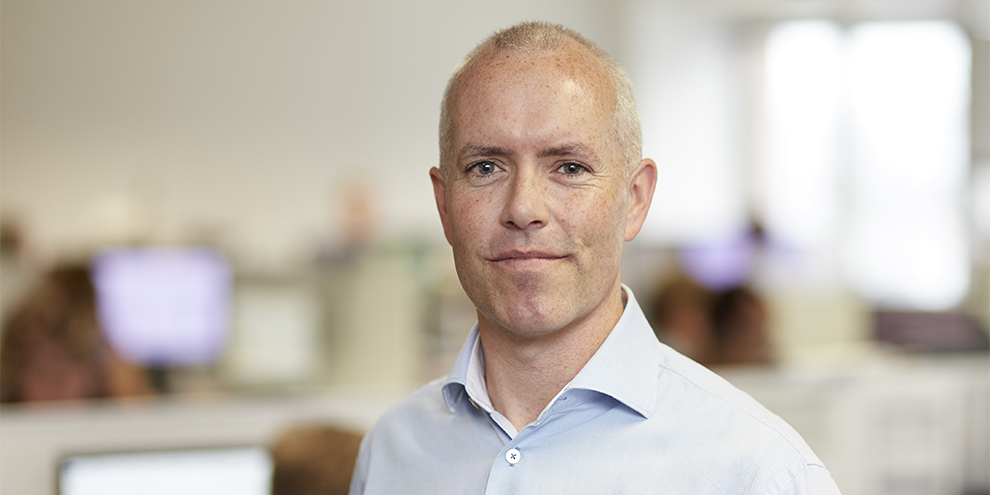 The second half of 2016 in the travel industry has so far been headlined by record profits for airlines, record numbers of travellers, new routes and more investment than ever. But with a hectic 2017 just around the corner, questions are starting to arise about New Zealand's readiness to deal with the influx of visitors and greater than ever connectivity. 
Record profits leads to big investments by airlines
With Air New Zealand publishing a record pre-tax profit of $663 million and Qantas revealing a record $1.53 billion profit for the year ending June 30, it is without a doubt a good time to be in the aviation industry.
Low aviation fuel prices and efficient fleets has brought boomtime for airlines but there are signs that they're already making smart investments now, ready for any tailing off in the future when fuel prices rise again. It is good to see airlines taking this opportunity to modernise their fleets – for example, Air New Zealand is putting $100 million into their premium seating – and investing in new lounges and on-board products and technology.
One of the big areas of investment at the moment is in-flight Wi-Fi: airlines are exploring whether it is viable and cost-efficient, and what impacts it may have for travellers and businesses. There are some key issues raised by the introduction of Wi-Fi to flights:
Many business travellers will be torn between the benefits of being connected and that rare in-air solitude to switch off or read some work offline.
The cost is likely to vary between carriers. For example, Emirates at the moment provide free Wi-Fi for a short time, with a small amount of data and then have a payment process. Air New Zealand is working with Panasonic but has yet to reveal payment processes. How much consumers are willing to pay is still being evaluated by airlines.
Business travel policies are going to have to adapt to include a company policy on in-flight paid Wi-Fi in the same way as they raised the conversation over the cost of Wi-Fi in hotels, and whether businesses included or excluded Uber and Airbnb. This simply goes to show that a travel policy cannot afford to be a static document that is shown to new employees and then kept in a desk – it has to evolve constantly to reflect the ever changing options that business travellers now enjoy.
Record number of Kiwis heading overseas for travel – and what those numbers really show
Statistics New Zealand has released data showing New Zealanders took a record 2.51 million overseas trips in the year to August 2016 (that's up 6% or 144,300 trips on the previous year).
Similarly we are seeing an unprecedented level of inbound travel. Auckland Airport has announced passengers are up 9% this year, with New Zealand opening the door to eight new airlines in the year to June 30 and two more since, and by January next year we will have five China-based airlines coming to New Zealand – more than any other region or country, even across the Tasman. Anecdotally, I've heard that the capacity of travellers to Auckland from China is up 350% and when you have that level of direct, non-stop connections, it is likely to immediately expand the market, impact on migration and create a greater level of permanency for both leisure and business travel in both directions.
All this competition for a growing traveller base, combined with the low fuel prices, has created a number of bonuses for business travellers:
Amazing specials such as super-low fares to Europe and the $3500 Business Class AA special from Auckland to Los Angeles.
New Zealand has become the first country outside the UAE to be serviced by an all-A380 fleet after Emirates confirmed five daily connections from late October (including the upgrade of its Christchurch to Dubai route). When you consider next year's launch of a direct Auckland to Doha Qatar Airways service, that region is looking to become a new hotspot for Kiwi travellers.
A direct link for the first time between capital cities Wellington and Canberra thanks to Singapore Airlines' Wellington-Canberra-Singapore Capital Express route.
Jetstar joins the GDS
When Jetstar launched its model of being direct to the consumer it essentially treated all customers the same, but its recent decision to join the travel industry's global distribution system (GDS) shows its serious about getting a foothold in the corporate market.
Jetstar's other recent decision to use the New Zealand market as a test case for its FlexiBiz product is very bold but also shows their long-term commitment to the New Zealand market. Jetstar has recognised what business travellers want and know that a pure low cost model doesn't always appeal to corporate travellers, so now it is expanding its product suite to strongly target the corporate market.
With current figures showing 18% of Jetstar passengers travel for business, I see no reason why it shouldn't work.
Is New Zealand ready for increased visitor numbers – especially during an exceptionally busy 2017?
The need for hotels internationally is hot as demand outstrips supply leading commentators such as Advito to forecast rates to spike as much as 5% next year. When you factor in New Zealand's calendar also includes April's World Masters Games, June and July's British and Irish Lions tour and November's Rugby League World Cup then there's certainly a challenge.
If you look at pure hotel and bed numbers, we don't have the capacity and companies like Airbnb are taking full advantage in promoting themselves as the saviours of major events. But overall we are educating our business customers to consider accommodation as a major component of their travel budget and planning, whereas traditionally flights have been the major decision point.
Especially for short-haul business travel, if you only build your budget and plans around flights then that's only half the investment in a total trip's cost, so our customers are now keeping more of an eye on those land costs and, in response, APX has stepped up our focus to partner with land providers to provide a more seamless service.
As hotel demand increases and the number of new properties coming online isn't keeping up (it's behind now and won't catch up in time for next year) the demands from individual travellers to consider Airbnb and other accommodation outside the mainstream providers will continue to rise.
We already know that these providers have the capacity to meet temporary peak demands and require little or no investment to appear in the market, but what will be interesting is to see is whether they meet the experience expectations of frequent business travellers enough to change their decision-making.
New Zealand airports are looking good
It's worth closing with another good news story out of this past quarter.
The surge in traveller numbers means airports seem to be doing well and are reinvesting in what they provide. There's major construction work in Auckland and Wellington and plans have just been announced for a $32 million terminal upgrade in Nelson, which is great to see as it's become a popular hub for both leisure and business travellers.
The big questions that all New Zealand airports face in this growing market is at what stage do they run out of capacity and, if they're at capacity, whether they can afford to let the customer experience fall down.
The simple answer is that modern travellers expect more modern infrastructure and experiences and although there's inevitable disruption as the work's underway, we're not hearing any complaints because people understand that they'll get something much better in return.
The bonus is also that New Zealand's airports are becoming award-winning buildings which are well-designed and feel like good places to hang out. And for international visitors used to mainstream airports that feel little more than cattle sheds, this sort of reinvestment is good for the reputation of the country as well.
---
For more information about our travel management services visit What We Do on our website.
For new business enquiries, contact our Business Development Team by emailing info@apx.co.nz
---
Continue reading recent APX Blog posts
A Regional Guide to Taking Money Overseas
11 Tips to Beat Jet Lag Like a Pro 
10 Ways to Stay In Business Mode While Flying
How to Ensure You Get Off Your Flight Ready For Business
6 Tips for Spending Less on Business Travel