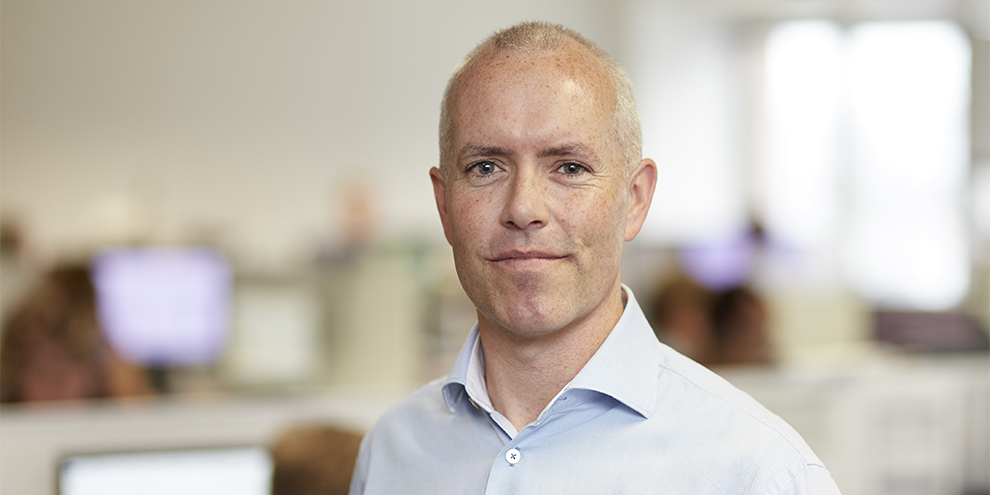 The second quarter of 2016 in the travel industry has seen the continuation of competitive airfares across New Zealand's domestic and international routes, the success of new airline routes, growth of disruptive and innovative technology and ongoing concerns surrounding traveller security. In this Q2 update, APX Chief Executive Andrew Dale breaks down how these changes will affect Kiwi businesses and their travel strategies.
Airline competition continues to be fierce
Q2 has seen the trend of super-low airfares continue from Q1 2016. Domestic fares have fallen around 10% against Q1 according to the Consumer Price Index (CPI) - on the back of already low fares. This is largely down to the "Jetstar effect" with increased competition on many domestic routes. International airfares remained low compared to Q2 last year, with key drivers being increased capacity and airlines discounting rates on new routes to secure loyalty from regular travellers. We've seen some incredibly low international fares while these airlines fight over the same travellers and look to grow the market – all of which is very good news for our customers who are able to travel more or spend less within their existing travel budget.
Aviation fuel prices remain low but oil is starting to rally
Aviation fuel prices have remained very low and haven't changed significantly since Q1, but with oil prices beginning to rally this poses the important question: is the surge in airlines flying in and out of New Zealand and the increase in capacity being driven by fuel prices or is it now being driven by traveller demand? Compared to the history books, it's very cheap to fuel an aircraft today and modern aircraft like the Dreamliner are more fuel-efficient than ever – but if you suddenly doubled the price of a barrel of oil– how aggressive would airlines be in putting on the same capacity in the marketplace as they are doing now? We as an industry have to question whether this is a moment in time reliant on cheap oil or whether it is sustainable growth which will last through inevitable rising fuel prices.
New Zealand is a hotspot for new airline routes – especially to North America
American Airlines is now flying to Los Angeles from Auckland in partnership with Qantas – and we've seen a big buildup and some very aggressive fares in the marketplace during launch. Now that the flights have begun, we are waiting on the long term impact out of the launch phase – so that when people are flying for their second or third time, we can tell whether they are considering American Airlines in lieu of Air New Zealand. United Airlines has also launched their Auckland to San Francisco service in partnership with (and complementing the existing schedule of) Air New Zealand, providing Kiwi travellers with greater options and more frequent flights to choose from.
Meanwhile, Air New Zealand's new Houston route continues to be popular – to the extent where we wouldn't be surprised if the airline added new US destinations in the near future.
Looking towards Asia, Hong Kong Airlines' announcement that it is to fly daily direct into Auckland from November was accompanied by an incredibly low business class air fare that helped gain them PR profile. The service is very much going to be driven by the inbound market from Hong Kong and mainland China but they will look to the New Zealand market for support to balance the route. Expect some more aggressive launch fares and for them to remain very competitive in the marketplace for New Zealand-originating travel.
Ultra long-haul beds down for the long-term
Emirates' 17hr 15min flight between Auckland and Dubai is currently the longest long-haul commercial passenger flight, and Qatar Airways has plans to fly between Doha and Auckland in approximately 18hr 30min from early 2017. We've been watching the Emirates route with interest to see whether ultra long-haul routes are likely to be successful. Our Q2 evidence is that Emirates is upgrading the aircraft for the Auckland-Dubai route to an A380 – something they'd only do if the demand was there. So although we're yet to see significant drop-offs in numbers flying via Sydney, Brisbane and Melbourne, it's obvious that Emirates believe they can easily fill a larger aircraft on the direct route.
Domestic air travel has had a shake up
Jetstar now has enough of a domestic footprint and loyal customer base to have a sustained long-term presence in the New Zealand market, and the extra competition they've recently put forward on regional routes has had a big impact on the average domestic fare. During Q2 Air New Zealand stopped two unprofitable routes between Whanganui and Auckland, and Blenheim and Christchurch. Air Chathams and Sounds Air have picked up those routes which is great news for these locations. We've also seen Kiwi Air absorbed by Air Chathams – whether that's because their business model didn't work or they needed safety in numbers is unsure but it's still interesting times for domestic travel and it will continue to be so.
Demand for hotel rooms in New Zealand continues to outstrip supply
Only last week there was news that for first time in about 24 months demand for accommodation from Kiwis travelling domestically had dropped marginally – but the growing demand from international travellers is still having a huge impact on availability. This issue has been with us for around two years now and through April to June we continued to see a lack of supply of quality properties.
Some new properties are coming on to the marketplace – we were especially delighted at the opening of the beautiful new Sofitel Wellington – and there are plans for many more to come. We expect there to be plenty more demand to fill the additional capacity as it comes to market.
Exciting new AirBnB developments
American Express Global Business Travel (APX is the New Zealand partner of this global network) has announced it is bringing AirBnb for Business into its inventory. This is exciting because it has the potential to mean business travellers can stay in AirBnb accommodation without breaking their corporate travel strategy.
Today we understand 10% of AirBnB bookings are being made by business travellers. We have customers who are starting to use AirBnB if they are going to relocate for, say, six weeks on business because they'd rather book a one-bed apartment through AirBnB than stay in a hotel – which could spell difficulties for those apartment-style hotels because of all this new inventory coming online.
What AirBnB for Business has done well is acknowledge that corporations require the ability to pay the bills correctly and understand what the charges are for, and that companies need to understand where travellers are when they're away on business – so the announcement they've just made to partner with American Express Global Business Travel allows them to close that information loop. At APX we have begun conversations with them to understand the technology involved so that we can bring this solution to our New Zealand customers.
Uber ups the ante
Uber for Business has helped change the face of New Zealand business travel and their even lower fares introduced in Q2 have made them plenty of headlines. In Q2 we have seen Uber take steps to be endorsed and established for airport pickups as well.
In Sydney, the airport has instigated a dedicated ride-share pickup area and so has acknowledged that these providers exist and are growing in popularity and Uber is currently doing some weighty engagements with airlines to gain their endorsements. We understand that talks with Wellington airport have recently fallen through due to Uber not complying with NZTA approved rules, and Auckland Airport has advised it will welcome Uber drivers "on the same terms as other existing pre-chartered transport providers". We will continue to 'watch this space' as 2016 unfolds. 
Avis looks to reinvent car hire with new technology
Avis has just launched a really cool piece of technology for customer experience into the United States. The Avis Now app allows you to book, register, change car selections, receive notifications – even find and unlock the vehicle – all on a mobile smart device. For anyone who's spent time at the desk filling out their registration only to go out into the parking lot and be let down with their allocated vehicle, this has to be a great idea – plenty of scope for making a last-minute decision to upgrade from a standard model to a soft-top Mustang after touching down and discovering it's a beautiful sunny day in Los Angeles! Not to mention less time spent picking up the car.
The only downside so far seems to be that the app still hasn't overcome the need for someone to sight your driver's license – Avis' solution is for licenses to be checked via a kiosk in the garage. But someone will surely create a way to remove that barrier and it will become a totally seamless, fully automated process.
Traveller safety is a top priority for organisations
Since our last update there have been yet more horrific events around the world and, because these major security events are more frequent, we're seeing a change in focus in the corporate travel market. We're finding that when a prospective customer is issuing a request for a proposal or a tender, duty of care capability is much higher up the list than it was a year ago.
We believe that this is also a consequence of the new Health and Safety at Work Act providing more of a need for employers to have a policy around traveller security. A very relevant question that companies have when they're evaluating a travel programme is whether it covers all eventualities for the modern business traveller – which unfortunately now covers knowing what to do should an emergency happen in destinations that haven't always been regarded as a risk. The ability to brief travellers and communicate with them at all points of the journey has become essential.
---
For new business enquiries, contact APX Head of Business Development Garrick Loft by emailing Garrick.Loft@apx.co.nz.
---
Continue reading recent APX Blog posts:
APX Celebrates 60 Years in Travel
Q1 2016 Corporate Travel Market Update
Is Your Organisation Proactively Managing Risk to Corporate Travellers?
11 Tips to Beat Jet Lag Like a Pro