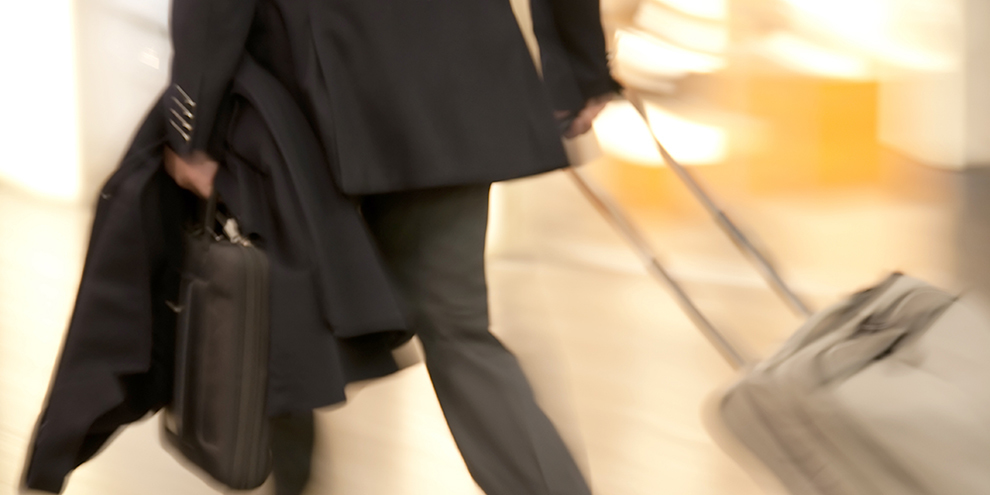 As the world gets smaller, people are travelling for business more frequently. The benefits are immense - the ability to enter new markets, attend global conferences and network with international contacts, to name a few.
However without a well-managed travel programme, it's easy for the cost of business travel to escalate quickly.
The sweet spot for a business travel programme is when travel spend is managed proactively and effectively, without compromising the comfort and wellbeing of travellers.
Here we share 6 tips for smart saving on business travel.
1.  Consolidate your travel spend with preferred suppliers. By channelling your spend to nominated suppliers for travel services such as flights, accommodation and rental cars, you will be well positioned to negotiate preferential rates.
2.  Create a travel policy. An effective travel policy will guide your employees to make the best choices for your business when booking travel. For example, by requiring a certain time window to be selected when searching for flights, it's likely that lower cost flights will be selected.
3.  Promote the policy internally. Key to implementing a travel policy effectively is modelling compliance at a senior management level, making the policy visible (such as featuring it on your intranet), addressing poor travel spend and reinforcing good behaviour.
4.  Invest in reporting. Reports on travel spend and behaviour will highlight both problem areas and successes – which will enable you to take informed action. Measures such as spend by traveller, missed savings opportunities and change costs provide a simple and visual platform to guide improved buying behaviour.
5.  Appoint dedicated travel arrangers. By appointing key administrators to arrange travel on behalf of teams or departments, these travel arrangers can become specialists in travel buying. Having nominated travel arrangers also reduces the risk of excessive spend by staff booking their own travel.
6.  Identify high change travellers. In general, savings will be made when travellers select the lowest cost air fares available; however it is worthwhile empowering travellers with high change schedules to select flexible fare types. This should be applied only when the nature of the traveller's role merits this need for flexibility, not when a traveller simply plans their schedule poorly. Overall, the higher up-front cost of flexi fares for high change travellers will be easily offset by the savings on lost fares or penalties.
APX Travel Management was awarded the 2014 National Travel Industry Awards' Best Brand 'Multi Location Corporate' Award and is a leading travel management company in New Zealand.
We have almost 60 years of travel expertise as a business, and our team is highly networked in the travel industry. As your travel management company, we will offer you access to exceptional rates and can negotiate with suppliers on your behalf.
We are also highly experienced in creating and refining travel policies for a broad range of organisations – from small businesses to large government departments.
Utilising regular reporting and reviews, we will work in partnership with your team to streamline your travel programme, in line with your organisation's unique needs and goals.
Our team is based throughout New Zealand, with Travel Consultants available to assist your travellers 24 hours a day, 7 days a week, 365 days a year.
For more information about our travel management services visit What We Do on our website.
For new business enquiries, contact APX Head of Business Development Garrick Loft by emailing Garrick.Loft@apx.co.nz