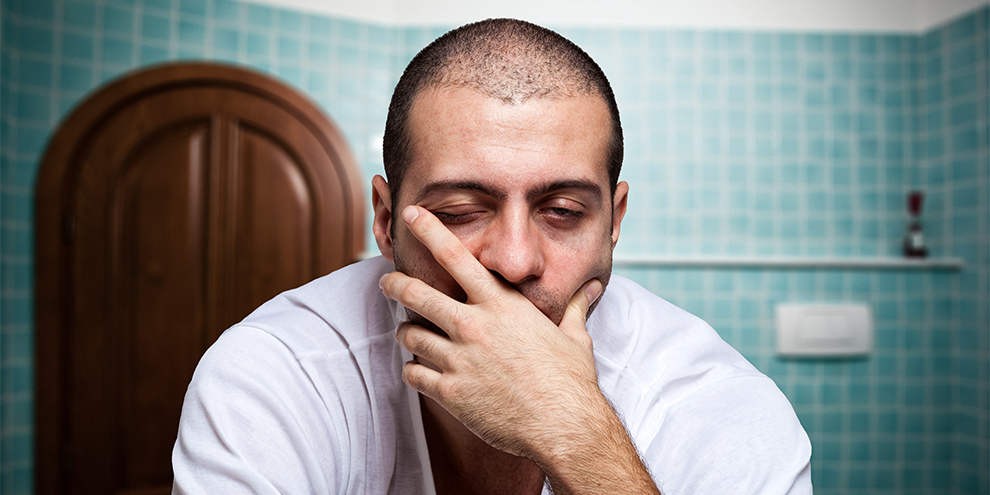 When you're crossing time zones, your body's natural rhythms are guaranteed to get out of sync. But high performance athletes such as the all-conquering All Blacks, frequent flyers such as flight crews and high-flying entrepreneurs know a few tricks to limit the damage and ensure they bounce back as soon as possible to face those key matches and meetings.
We've collated some of the best tips from across the internet to ensure you know how to prepare for your next business trip abroad.
So first, the All Blacks: here's what team doctor Deb Robinson told the Dominion Post newspaper about preparing the team for the 28-hour long-haul flight to Europe for their 2012 northern hemisphere tour.
Differentiate between travel "fatigue" (disrupted sleep patterns due to jet lag) and travel "stress" (how the body reacts to long periods in a cramped environment breathing dry, recycled air) and take action to counter both issues.


Focus on minimising the impact on your sleep patterns. Robinson told the newspaper players were encouraged to "walk, stretch and shower" during a stopover and to sleep on the second leg of the flight (she had sleeping pills for those who wanted them).


Watch what you drink. Although there's no mention of alcohol in the article, based on the focus on hydration we can safely assume that the days of Aussie cricketers downing 52 cans of VB between Sydney and London are long gone. Instead, the 2012 All Blacks used a three-stage hydration drink system developed in conjunction with the University of Otago which is designed to be used before boarding, during the flight and on landing to tackle issues tied to dehydration, increased levels of radiation and poor blood circulation.


Take hydration to the next level. Even using the high-tech drinks, Robinson told the Dominion Post that it is vital the All Blacks also drink plenty of water. She added that the team also used special face masks which contain a device that absorbs moisture from exhaled air and releases it back into the air which players inhaled. For us mere mortals, focusing on drinking plenty of water is a good start.


Get back up and running. It's always going to be tough to walk straight off a plane and into a boardroom or onto a pitch, so it's key to ease yourself back into form. All Blacks fitness trainer Nic Gill said the first session upon landing was a light "blow-out" session followed by time in the pool. So we suggest you take some gentle to moderate exercise to get the blood pumping again.
When The Sydney Morning Herald caught up with Emirates cabin crew member Jenna McNaught to discuss life in long-haul, she had two great tips to share.
Exercise before and after the flight. Jenna said it was important to have a "regular gym or sporting regimen, because then you can tire yourself out a bit". This makes sense – both before you get on a plane so you're better able to sleep during the flight, and once you land so your body gets back on track after a long period of downtime.


Focus on nutrition. Jenna said Emirates trained their staff in good nutrition habits to help cope with jet lag, including drinking milk before you go to sleep because it has melatonin in it – a chemical which the body uses to regulate sleep patterns.
Nicky Kinnaird knows all about coping with jet lag from running her Space NK business which has stores selling skincare and beauty products in London, California, Florida and New York. In this interview given last year she talked about how she stays healthy despite a gruelling transatlantic lifestyle.
Drink smart. Nicky said she abstains from alcohol, tea and coffee while on board and drinks 1.5 litres of water. She also actively eases stress and encourages her body to fall to sleep by adding an amino acid and vitamin blend called David Kirsch Calming Bubbles to her first bottle of water.


Eat virtuously. Nicky doesn't eat airline food, instead choosing to snack on celery sticks, carrots and raw almonds or blending sachets of protein powders and detox kits.


Take time to exercise and relax. Nicky said she feels she adapts faster to a new time zone by exercising on the day she arrives, but she also swears by her aromatherapy bath and shower oils to help fall asleep and revive when necessary.


Pack your most trusted beauty products. Obviously, if you have to go straight into a meeting on arrival then you can't afford to look like you've just stepped off the plane, so Nicky carries two great products when travelling. To avoid puffy eyes she uses a rescue mask for 10 minutes, and she said a Japanese mascara called Kevin Aucoin Volumizing Mascara "shrink wraps your lashes, never flaking or smudging", doesn't leave your eyes looking red, and comes off in warm water.
---
Continue reading recent APX Blog posts:
10 Ways To Stay In Business Mode While Flying
How to Ensure You Get Off Your Flight Ready For Business
6 Tips for Spending Less on Business Travel


For information about APX Travel Management's services visit 'What We Do' on our website.
For new business enquiries, contact APX Head of Business Development Garrick Loft by emailing Garrick.Loft@apx.co.nz