Our Leisure Travel service is available to all, but employees of our client companies can in some cases access special fares, rates and fees. We can help you with anything from a single domestic airfare through to round the world travel – including hotels, tours, the whole deal. Our exemplary team will make booking a breeze. Contact the Leisure Team direct on 09 302 9741 or via the main APX number 0800 TRAVEL (872835). You can also email us at holidays@apx.co.nz. 
Paulene Worsfold and Jacqueline Liebenberg are two of our friendly and experienced Leisure Consultants, who would be delighted to assist: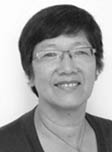 Introducing Paulene Worsfold
Paulene has worked in the travel industry for over 22 years in various retail travel positions, including managing her own travel agency for seven years. Paulene has been employed by APX for the last 12 years and feels a lot of satisfaction in helping clients book their personal holidays. Paulene is a highly valued member of the APX team with her destination knowledge being second to none.
Following is just a snippet of where Paulene has travelled to in the last seven years: A safari through Botswana and Namibia, Chile including Patagonia, Santiago and Valparaiso, Cuba, Peru, Bolivia, New York, Los Angeles, Rarotonga, Borneo, Beijing and Canada. Phew! She's a keen traveller.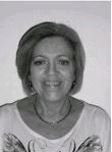 Meet Jacqueline Liebenberg
Jacqueline has been in travel for over 26 years. Her personal preferences are for luxury travel destinations, however with her son and daughter being student travellers, she is very aware of budget and OE options for travellers with limited budgets. Jacqueline loves organising travel and unforgettable experiences for her clients and prides herself on her attention to detail and organisational skills. 
Jacqueline has travelled extensively to destinations all over the globe including Europe, North and South America, Britain, Israel, Far-East, Australasia and Africa. She has had a number of trips to Disney and Universal theme parks. Island destinations include Seychelles, Mauritius, Canary Islands, Greece, Caribbean, Hawaii and Fiji. Cruise ship holiday experiences include Royal Caribbean, Norwegian, Carnival and MSC cruise lines. Jacqueline has also experienced canal and narrow boat cruising in Britain and France along with yachting off the Seychelles and Caribbean islands.
Jacqueline's words of travel wisdom: "When travelling you should allow enough time to enjoy the local cuisine and cultures. Far too often we rush to the next destination without absorbing the beauty around us".