With Mother's Day approaching this Sunday, 13th May, the APX team decided to do some fundraising! Camp Quality is a charity that provides support to mothers and children throughout New Zealand, by arranging annual camps and events for children living with cancer. The camps they organise are amazing, and require considerable organisation and funds to pull together.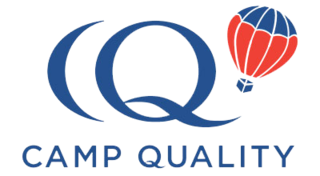 At APX, we admire and appreciate the work they do for so many New Zealand families. One of our Team Managers, Carl Sinclair, even attended a camp this year as a buddy!
To continue our support, we were shaking the collection bucket in our offices in Auckland, Wellington and Christchurch this week, with the contribution made by our team to be matched by APX!
We are so pleased to announce that we raised a total of $230.80 - and counting! 
Thanks to everyone for their continued support of this worthy charity, and here's to a wonderfully happy and relaxing Mother's Day to all our own mothers on Sunday too. You deserve it0!