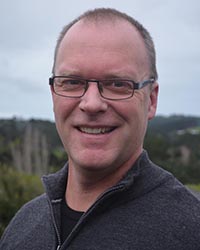 Steve, what did your role at Stella Travel Services involve?
In a nutshell, my role as Commercial Manager within the Finance Team at Stella Travel Services included responsibility for the production and analysis of financial reports for the Stella Group. I had a fantastic team supporting me, which was key given the high transactional volumes Stella handles. The other important facet of the role was to provide financial and analytical support to the Senior Management Team. Travel is an extremely exciting and interesting industry to be a part of, and I have been fortunate to have been involved with many different parts of the industry.
In your opinion, what are the most interesting trends in business travel right now?
I would have to say the adoption of ever-changing and improving technology platforms to streamline the travel management process. The ability for businesses to now have full visibility over the travel procurement process, the ability for customised reporting, using technology to manage duty of care for business travellers – it is all quite exciting and APX clients are in a great position to ride that wave.
What is your favourite travel destination for business and why?
I was fortunate to travel to Paris on business a few years back. I thought Paris was great as a tourist, but it was just as exciting as a business traveller. They sometimes get a bad rap, but I found the French people fantastic and very hospitable as a business traveller. Sydney is always a great place to visit on business also – there's always something happening in Sydney, and it's so accessible to New Zealand.
What essential items do you always travel with?
The best thing to travel with is an electrical multi-box – having one means you only need one plug adaptor for the wall. Of course, I never travel without my iPad with plenty of books to read on the flight and in the evenings.
What are your tips for preventing or dealing with jet lag?
Get out in the sunshine for a 30 minute walk as soon as you can (I believe it is something to do with the vitamin D absorbed through sunlight). Also, don't get distracted by the in-flight movies - make sure you get some sleep on those long-haul flights.
Do you have a favourite travel story or moment?
I was extremely fortunate to be able to take my 16 year-old son Tom to the 100 year Gallipoli commemorations in Turkey this year. When dawn broke, there was deafening silence except for the sound of water lapping against the shoreline. An Aboriginal then played a didgeridoo and three Maori performed a Karakia – a chill ran up and down my spine that I could never adequately describe. It was incredible. To then be able to stand in trenches that the soldiers fought in 100 years ago, to be a part of the Dawn Service where it all happened, and to be able to visit my great grandfather's grave in Shrapnel Valley, were all experiences that I will never forget. It was wonderful to be able to share it with Tom. It's a long way to go, but I really urge anyone who has the opportunity to go and visit the site, whether it is part of an Anzac Day or not.
What is the worst thing you've ever bought while on holiday?
Where do I start? There are always the t-shirts which look great on the roadside stall until you get home and figure out that they aren't something you'd actually wear. Then there's always at least one thing you buy while away because "you can't get it at home", only to find they are everywhere once you get back. There's always at least one regrettable purchase on any trip.