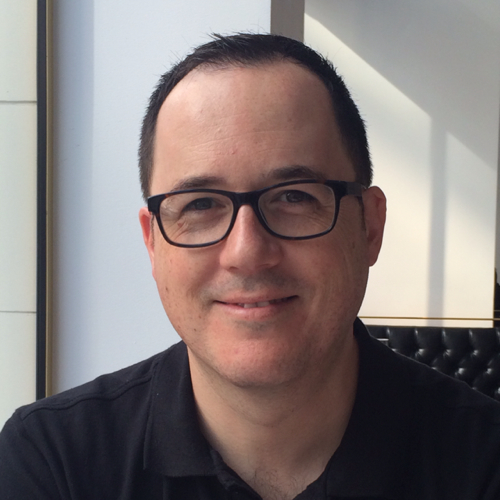 Garrick, you're well acquainted with the travel industry. What did your last role involve?
As the Regional Account Director for TravelClick, I was responsible for a team of Account Managers tasked with the retention and growth of 6000+ clients across Australia, New Zealand, Asia, India and the sub continent, the Middle East and Africa. With my team spread far and wide, adaptability, focus and clear and concise communication were key.
But just as important was having my finger on the pulse for local and regional market trends, so I could always approach a situation with the ability to add value immediately.
What are some of your career highlights?
There is a lot I am proud of in my career thus far. Successfully creating the Account Management team for TravelClick has been my biggest personal highlight. This included building a team from scratch over a diverse geographic area, where languages, cultures, time zones and specific market needs offered a broad range of challenges. During my time in Hotels I had the pleasure of being involved in the opening of some fantastic hotels – the most memorable would have to be being part of the pre-opening team of the Hilton Auckland. I am still so proud of what we achieved.
What unique attributes will you bring to APX as Head of Business Development?
Having a grounding in operations, it is in my blood to question everything and I always look to reinvent the box to get the right fit, not the other way around. This ensures I make decisions for the right reasons and keeps my internal and external priorities in check. I deeply believe partnerships are a win-win, not a win-lose.
"It is in my blood to question everything and I always look to reinvent the box to get the right fit, not the other way round"
What will be important to business travellers in 2015 and beyond?
For the business traveller, it is a continuation of connectivity and the emergence of localisation.
Your mobile is your entire world, but using it overseas has previously been cost prohibitive. With recent innovations, you can now use your mobile just like you do at home, no matter where you are. I know when I am travelling I cannot do without Google Maps and my app to find a great coffee.
Localisation is a movement I have noticed emerging in Asia over the past 12 months. There is fast becoming a preference for the business traveller to stay in smaller, boutique hotels that are part of the local fabric of a suburb or region of a larger city, enabling them to have very personalised service and really experience the local environment of a foreign city. Hong Kong for instance has some of the best 5-Star boutique hotels, located in some of the most amazing districts of Hong Kong, that you would never experience when staying in or around Nathan Road. 
What is your favorite international destination for business?
Singapore for me is one of the best cities in the world, big enough to have everything you need in a big international city (great hotels, transport, world class restaurants and bars, major events and conferencing space) and small enough to never feel overwhelmed or be too far from anything - and the food and shopping is amazing.
What item do you never travel without?
A pen. You always need one when you're travelling, yet so often we don't have them as part of our daily inventory any more. And I have to mention my Kathmandu backpack – it was with me when I first left NZ 17 years ago on my OE and it is still with me today when I travel, as it perfectly fits everything I need on a plane.