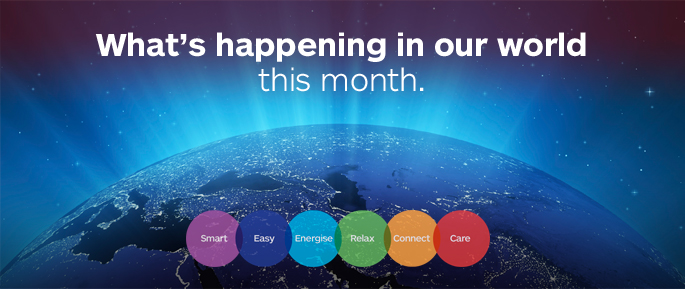 Demand heats up for summer domestic travel
Summer is a busy time for events in New Zealand, and with a number of headline sporting, cultural and entertainment events taking place around the country over coming months, hotel vacancies, flights and car rentals are in hot demand. If you have a booking in mind, please get in touch with your APX Consultant or book online with APX as soon as possible. We can't guarantee availability, but we'll do our utmost to help.
Key upcoming events include the Auckland Nines (31 Jan – 1 Feb), Cricket World Cup matches (Feb – March), Foo Fighters (18 Feb Christchurch, 21 Feb Auckland), Speight's Coast to Coast (13 – 14 Feb) and Sevens Wellington (6 to 7 Feb), to name a few. 
New: Airport transfers on APXOnline
We are pleased to advise that with the latest version of APXOnline, powered by Sabre Online, it is now possible to book transfers for major airports nationwide. With transfer options from our partner Air New Zealand Taxis, users can choose from a full range of providers including shuttles, taxis, premium cars and even helicopters. 
Key benefits include:
Prepaid guaranteed rate with no additional amount payable to the driver
Payment via all major credit cards and the Air New Zealand Travelcard
Earn Air NZ Airpoints on every trip
Price caps and provider restrictions can be applied in accordance with your travel policy.
Contact your APX Partnership Manager to discuss the options for using this new airport transfer functionality, or email automation@apx.co.nz.
Introducing your Leisure Travel specialists
Dreaming of your next holiday? We can help turn that dream into an itinerary!
Our Leisure Travel service is available to all, but employees of our client companies can in some cases access special fares, rates and fees. We can help you with anything from a single domestic airfare through to round the world travel – including hotels, tours, the whole deal. Our team will make booking a breeze. Contact the Leisure Travel team direct on 09 302 9741 or via the toll free APX number 0800 TRAVEL (872835). You can also email us at holidays@apx.co.nz.  
Paulene Worsfold and Jacqueline Liebenberg are two of our friendly and experienced Leisure Consultants, who would be delighted to assist... Meet the team
Travel to the UK like a local
The United Kingdom Border Force has introduced a new service for frequent visitors to speed up the arrival process. The Registered Traveller service will allow eligible travellers at Heathrow and Gatwick passport control to use the e-Passport gates, as well as the UK/EU lanes at Heathrow or the Registered Traveller lanes at Gatwick, and there will be no need to complete a landing card.
For eligibility applicants must:
Be a national of Australia, Canada, Japan, New Zealand or the USA
Have visited the UK four times or more in the previous 52 weeks
Be either a 'visitor' or hold Indefinite Leave to Remain (ILR), Tier 1 (Investor, Entrepreneur and Exceptional Talent/ Promise) or Tier 2 leave
Be 18 years of age or over.
A non-refundable charge of £50 entitles successful applicants to 12 months Registered Traveller membership. The application form takes less than 10 minutes to complete but you will need an invitation code from an airline (we can assist). More info
Auckland motorway project to affect airport travel
Work is underway on Auckland's State Highway 20A (SH20A), which when complete will improve journey time reliability to and from the airport.
From May 2015 to early 2017, the road layout will change at the Kirkbride Road intersection. The existing two lanes of traffic to and from the airport will be maintained throughout construction, but turning movements to and from Kirkbride Road will be restricted. This means there will be potential delays and detour routes for travellers accessing accommodation, rental cars or parking providers in the Airport Oaks business area. 
Key messages for air travellers
Plan your journey to the airport
Allow an additional 10 minutes travel time
Use Montgomerie Road instead of Kirkbride Road to access off-site parking providers, rental cars and accommodation providers in the Airport Oaks business area.
Connect with APX for news and rewards
Join APX on Twitter, Facebook and LinkedIn to keep ahead of the curve on business travel news, tips and tricks. You'll be in good company in a community of like-minded frequent travellers and travel bookers.
Plus, you'll have access to exclusive competitions for our social media followers – in the pipeline for 2015!
Like us on Facebook
Follow us on Twitter
Join our network on LinkedIn