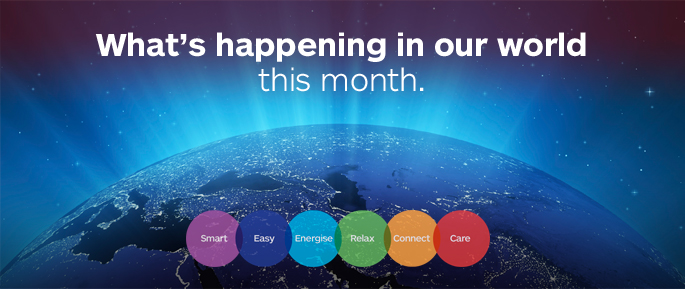 New, Notable Routes for Business Travellers
Sydney-Auckland-Santiago
South America's LAN airlines have commenced flying a Boeing 787 (Dreamliner) between Sydney and Santiago, with a stopover in Auckland. This not only opens a new door to South America, but also enables trans-Tasman business travellers to hop the ditch in an international-grade Premium Business cabin. Read full article from Australian Business Traveller
Auckland to Houston
Air New Zealand is on a roll and has announced a new route from Auckland to Houston, which will be the longest flight on the airline's network. Set to launch in December, the Houston route will allow New Zealanders to fly directly into the southern heart of America. Flights could be up to five times a week.
Upcoming Peak Travel Dates
Each month we bring you a list of peak travel dates, to ensure you can book business trips ahead and avoid missing out on flights, accommodation and rental cars.
Key upcoming events:
Auckland
30 May & 2, 5, 10, 14, 17, 20 June - FIFA U20 World Cup 
21 & 22 November – Fleetwood Mac
Hamilton
31 May & 3, 6, 11, 14 June - FIFA U20 World Cup 
Wellington
30 May & 2, 5, 10, 14 June FIFA U20 World Cup 
1 & 2 June - Globe to Globe Hamlet
24 Sep - 11 Oct - World of Wearable Art
Christchurch
1, 4, 7, 11, 14, 17 June - FIFA U20 World Cup 
Dunedin
31 May & 3, 6, 10 June - FIFA U20 World Cup 
18 November – Fleetwood Mac (Accommodation sold out)
Queenstown
19-28 June – Winter Festival
APX Among Nominees for 2015 TAANZ Best Brand Corporate Award
APX Travel Management is the proud title holder of the TAANZ National Travel Industry Awards' Best Brand Corporate Award for 2014. We're on the nominee list again for 2015, along with APX stars Jackie Bell (Best Travel Agency Manager - Corporate) and Amelia Glubb (Best Travel Consultant - Corporate) and voting for finalists is now open to the Travel Industry.
For those eligible to vote, head to the TAANZ website and (fingers crossed!) vote for APX!
5 Tips For Your Next Business Event
The APX Groups & Meetings Team are our specialists for group travel, meetings and conferences. Here they share their top five tips for planning an event like a pro.
1. Book early. Sought-after venues are often booked out well in advance. Get in early to reserve your date and have peace of mind.
2. Check for conflicting events. When setting a date it's easy to overlook a major event happening at the same time. If your event crosses paths with a significant sports game or concert for example, you may find it difficult to secure flights, accommodation and transport.
3. Keep it simple. While your attendees may have a broad range of preferences for everything from accommodation to catering, we recommend you keep your plans simple and limit choices.
4. Visualise the event from end-to-end. How will your attendees know what to do on arrival? Where will they park? What should they bring with them? Think the event through from start to finish to uncover critical details.
5. Share the load. Organising an event can be a significant undertaking. Whether you get assistance from team members or seek outside support, don't go it alone. Should you need our help, our experienced APX Groups & Meetings Team is just a phone call away.
Rental Car Rules for Foreign Drivers
Did you know that in New Zealand a driver's license printed in a foreign language won't be accepted by car rental companies?
If you plan to book transport in New Zealand for a foreign visitor or international colleague, please be aware that they will require an English translated version of their license (approved by NZ Transport Agency authorised translation service, a diplomatic representative or the authority that issued the license) or they must have an international driving permit in order to pick up a rental car.
Every car rental company has its own specific license policy, so if in doubt contact your APX Consultant or call us on 0800 TRAVEL (872 835).
Mercure Wellington Abel Tasman
In May 2015 the Abel Tasman Hotel will join the Accor hotel group as a member of the Mercure family.
The hotel which features 73 accommodation rooms, 4 meeting rooms, a restaurant and bar, and is centrally located in Wellington will be freshened up and renamed Mercure Wellington Abel Tasman.