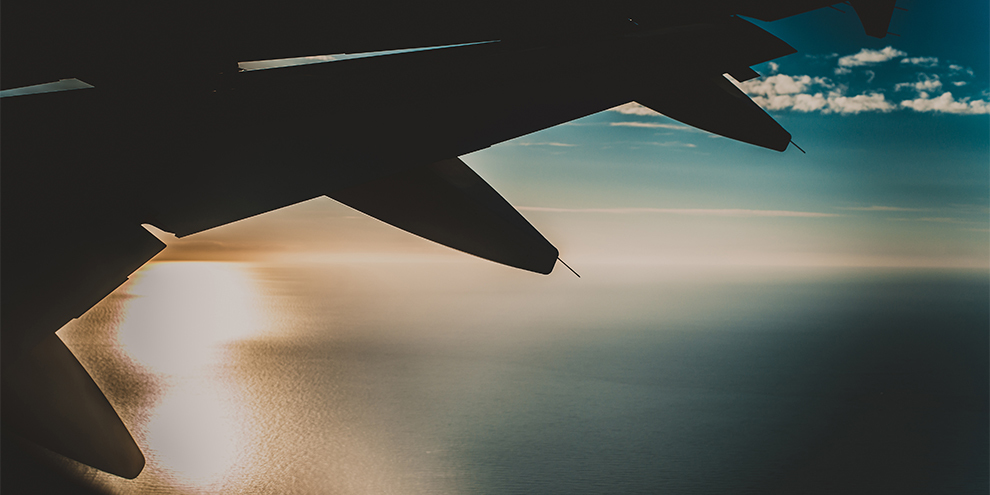 As 2016 gets underway it is becoming clear that this will be a landmark year for business travel. With traveller numbers at record highs around the globe, it is being dubbed the "golden age of travel". And New Zealand has never been more connected to the world via airline routes.
So here's our roundup of the predicted trends and movements in business travel for 2016 and beyond:
The autonomous traveller: While managed travel programmes will continue to offer significant time and cost-saving benefits for organisations and travellers alike, tech-savvy travellers – Millennials in particular – are showing a preference to book travel themselves rather than through an administrator. By using corporate online booking tools for travel, accessible by desktop and mobile, autonomous travellers can book and manage travel on the go.
Healthy travel habits: The global trend towards healthy, mindful living has extended to business travel, with hotels and airports in particular beginning to offer new facilities that promote traveller wellbeing. From relaxation and exercise areas in airports to yoga videos on hotel TVs, healthy travel is the next big thing. This trend is also seen in the explosion of Premium Economy class, which offers travellers an affordable yet comfortable option, enabling them to arrive refreshed.
Focus on true cost of travel: Companies are honing down on the hidden costs of business travel, which can often exceed the bill for flights and accommodation combined. Between taxis, meals and incidentals, company travel policies and expense management systems that capture, group and control these expenses can lead to major savings. Increasingly, corporate travel booking tools such as Amadeus e-Travel Management and Serko Online are featuring taxi modules, bringing taxi fares into the corporate travel approval process.
The long, long haul: With the recent Air New Zealand Auckland to Houston route taking more than 14 hours outbound and 13 hours inbound, and the soon-to-launch Emirates Auckland to Dubai direct route exceeding 17 hours, long-haul travel is getting longer.
Climate-sensitive travel: The Paris Agreement over climate change is sure to have ripples throughout all industries and especially for companies who want to build a strong environmental image. With frequent travel remaining essential for many organisations, fuel-efficient aircraft such as the Boeing 787 Dreamliner and the Airbus A380 are seen as the future of aviation, and companies will continue to offset their travel carbon footprint and demand transparency from the companies they use for travel and accommodation.
24/7 traveller support and security: Some of 2015's biggest travel stories revolved around disruptions caused by climate, natural events and terrorism. Businesses with employees travelling around the globe need 24/7 service to ensure they can identify where their employees are and how their travel and accommodation plans may be affected in the event of an emergency or disruption.
Competition to and from the US: American Airlines has announced an LA to Auckland route from June, and United will commence flying between Auckland and San Francisco from July. These new services, along with Air New Zealand's new route from Auckland to Houston is great news for any business with dealings across the Pacific.
Doing business in Africa: 2015 was a big year for the African continent which, according to a Euromonitor forecast for November's World Travel Market event, "is entering a new era of innovation, boosting economies and offering a fresh image to international tourists". Certainly Barack Obama's visit to the Start-Up conference in Kenya in July helped showcase the region to businesses and World Bank figures backed this up by showing that investments in tech hubs had doubled in 2014 and more than half the countries in Africa had at least one tech hub. This is all pointing towards an expected growth in business travel, with South Africa expecting a 5% hike in business air arrivals between 2014 and 2019 and Kenya a 6% rise in the same time period.
Spotlight on South America: Major sporting events are always a draw-card and they don't come much bigger than the Olympics – certainly when they're due to be delivered with all the flare that Rio de Janeiro can muster. It might not necessarily be on the radar for all Kiwi companies, but anyone needing to travel in August can expect to pay a major premium for this destination. The new Air New Zealand route to Buenos Aires is also putting South America on the map for New Zealand business travellers in 2016.
How you travel in China: The low-cost connections, trade opportunities and wealth of regional attractions have always made China an attractive destination for the business traveller but the growth of the country's middle class and the rise in mobile and internet technology has also given rise to the "sharing economy". Look for options similar to AirBnB and Uber such as Tujia, which deals in short-term rentals of luxury apartments, or taxi and car-sharing companies Didi, Yongche and Kuaidi. Hong Kong leads the way in the region though with sharing economy companies already offering the chance to hire suitcases and hi-tech cameras.
India opens up to more business: The major change in India is the growth of internet connectivity in even rural areas combined with the growth in mobile phone ownership: by 2019 the country is expected to have 320 million internet users. This, combined with the August granting of licenses to companies such as Airtel and Vodafone to carry out banking transactions and payments, will likely open up even more parts of this huge economy to business travellers.
At APX we pride ourselves on staying on top of the latest trends – whether that's in travel tech, transport, accommodation or destinations. For more information on how APX can help your business organise its travel to stay ahead of the game, visit 'What We Do' on our website.
For new business enquiries, contact APX Head of Business Development Garrick Loft by emailing Garrick.Loft@apx.co.nz
---
Continue reading recent APX Blog posts:

Onboard Air New Zealand's Inaugural Flight to Houston 
11 Tips to Beat Jet Lag Like a Pro 
10 Ways to Stay In Business Mode While Flying
How to Ensure You Get Off Your Flight Ready For Business