Travel Technology
Useful Links
There are some fantastic online travel tools available to enhance your journey.
Here are some of our top picks.
Safe Travel
Get the most up to date official travel advice and warnings on hot spots around the world from the New Zealand Government.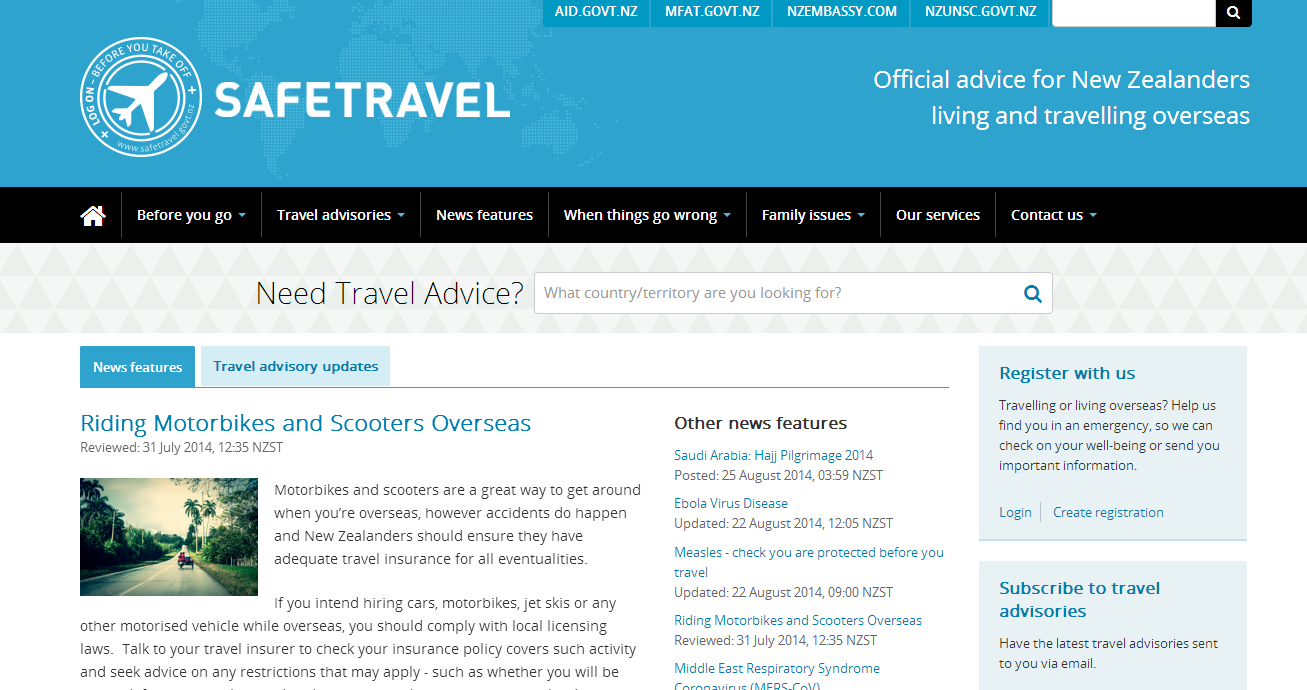 Global bag tag
Give your luggage it's own identity with your contact details and travel itinerary stored securely online.